Chinese |

Francais / French |

Espagnol / Spanish |

Haitian Kreyol
After many
👏
😀
👍successful and triumphant world
🌎 tours in
🇹🇼
🇨🇳
🇳🇱
🇬🇧
🇸🇪
🇩🇪
🇲🇽
🇯🇵 to promote the 888 Lucky Beer
🍻 of Washington DC, many people who are craft beers
🍻 lovers
❤️ around the world said: "888 is a beautiful beer and the best IPA craft beer ever".
🌎🌍🌏 | China
🇨🇳 Taiwan 🇹🇼 Japan 🇯🇵
🌎🌍🌏 | United Kingdom 🇬🇧 Sweden 🇸🇪 Germany 🇩🇪
🌎🌍🌏 | Haiti
🇭🇹 Mexico 🇲🇽 Venezuela 🇻🇪 Ecuador 🇪🇨 Bolivia 🇧🇴 Peru 🇵🇪 Colombia 🇨🇴 Costa Rica 🇨🇷
🌎🌍🌏 | Angola🇦🇴 Benin🇧🇯 BurkinaFaso🇧🇫 Cameroon🇨🇲 Chad🇹🇩 Congo Brazzaville🇨🇩EquatorialGuinea🇬🇳 Gabon🇬🇦 Gambia🇬🇲 Ghana🇬🇭Côte d'Ivoire/Ivory Coast🇨🇮 Liberia🇱🇷 Mali🇲🇱 Mozambique🇲🇿 Namibia🇳🇦 Niger🇳🇪 Nigeria🇳🇬 Senegal🇸🇳 SouthAfrica🇿🇦 Togo🇹🇬 Democratic Republic Congo🇨🇬
Great News! AdMerk Corp. Inc., the brands owner of 888 Lucky IPA, 888 Pilsner and 888 Stout, is approved as a global supplier to the famous Walmart market.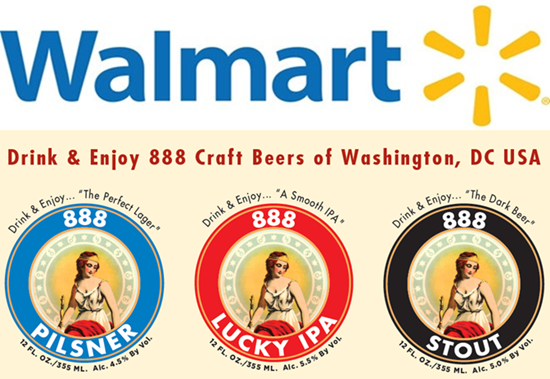 888 Lucky Beer Press Conference in Tokyo, Japan
888 Crafts Beers at Whole Foods in USA, Canada and UK Soon!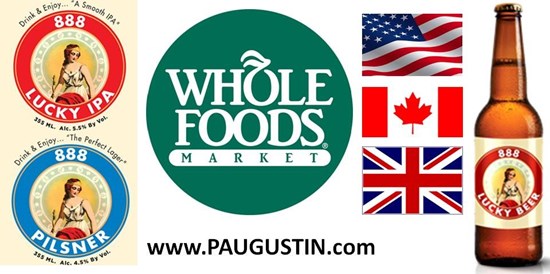 Please Contribute to First-Ever American 888 Craft Beers Tours of 9 Cities in China, learn more http://www.paugustin.com/donate
"People thought 888 Lucky Beer was a really good IPA says Allison"
888 Lucky Beers Now Looking for Importers Globally ... !!!
Carta Abierta al Presidente de Peru, la Primera Dama, la Gran Gente de Peru y Sudamérica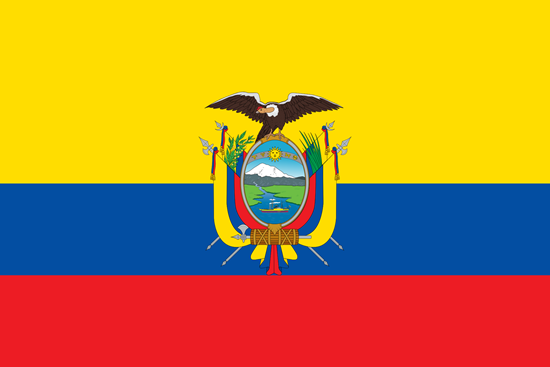 Fecha del Viaje: Por determinar
Lugar: Por determinar

En retrospectiva, como un niño creciendo en Haití, siempre estuve intrigado y fascinado por la cultura china y especialmente por las películas de Kung Fu.

Por lo tanto, en febrero del 2015 visité el hermoso país de china y pasé un mes en Chongqing. Fue un sueño que se materializó justo como una película. La gente de china fue muy amable, hospitalarios y me dejaron una profunda alegría y admiración en mi corazón.
Después de experimentar en carne propia en estilo de vida social y la tradición de los vítores, "ganbei" o 干杯 en China, cuando regrese a los Estados Unidos de América (EUA), estuve inspirado en iniciar una compañía de cerveza casera a partir de una receta que desarrollé en casa.
El estilo de cerveza que desarrolle es la versión americana de la Cerveza India Clara Británica, o IPA (por sus siglas en inglés). El estilo IPA es conocido por su fuerte carácter, data de los años 1800s y es el estilo de cerveza casera con el crecimiento más rápido y las mejores ventas en EUA.
En memoria de la cálida bienvenida que recibí de China y siguiendo los pasos de mis ancestros, los "Peleadores por la Libertad Haitianos", me gustaría ofrecer los siguientes brindis:
I. Primer brindis o 干杯
Señor presidente, primera dama y la gran gente de Peru, permítanme ofrecerles un primer brindis imaginario o 干杯 de nuestras cervezas caseras 888 Lucky IPA y 888 Pilsner alzando mi copa, pero más bajo que ustedes para mostrar respeto y desearles suerte, bienestar y prosperidad.

II. Segundo brindis o 干杯
Seria un gran honor el ofrecerles personalmente un segundo brindis o 干杯 durante mi primera visita a Peru para presentarles las primeras cervezas caseras americanas 888 Lucky IPA y 888 Pilsner.

III. Tercer brindis o 干杯
Ofrezco un tercer brindis a la gran gente de Peru porque estoy seguro que les gustará la 888 Lucky IPA, llamada la Cerveza con Mejor Sabor de Brooklyn, Nueva York, EUA, y la 888 Pilsner de la cual la receta ganó Oro en la competencia de cervezas caseras de Maryland, EUA, que se realizan en Washington DC, EUA.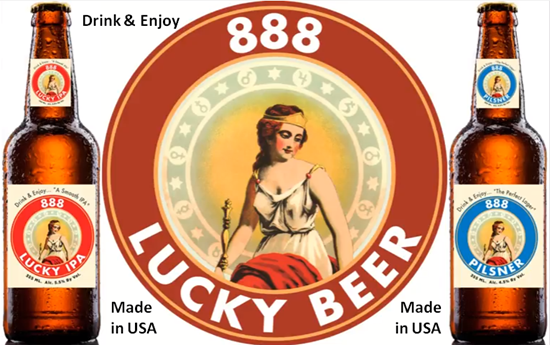 IV. Cuarto brindis o 干杯
Según un proverbio chino: "Escuchar cien veces no es tan bueno como ver una vez."
Por lo tanto, permítame ofrecerle un último brindis o 干杯, deseándole una vez más muchos años de suerte, bienestar y prosperidad, o 888. Conozca más en http://www.paugustin.com
Respetuosamente,

Pierre Richard Augustin, MPA, MBA
President and CEO, AdMerk Corp. Inc.
AdMerk Corp. Inc. Headquarters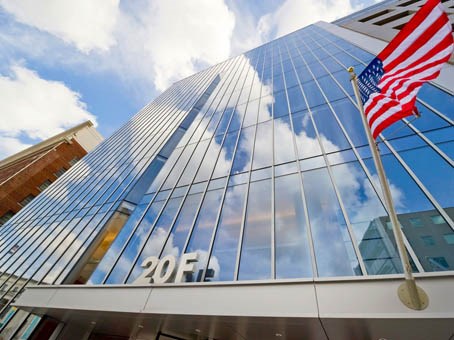 20 F Street N.W., 7th Floor, Washington DC 20001 USA (617) 202-8069
Google+
Google+