Chinese |

Francais / French |

Espagnol / Spanish |

Haitian Kreyol
After many
👏
😀
👍successful and triumphant world
🌎 tours in
🇹🇼
🇨🇳
🇳🇱
🇬🇧
🇸🇪
🇩🇪
🇲🇽
🇯🇵 to promote the 888 Lucky Beer
🍻 of Washington DC, many people who are craft beers
🍻 lovers
❤️ around the world said: "888 is a beautiful beer and the best IPA craft beer ever".
🌎🌍🌏 | China
🇨🇳 Taiwan 🇹🇼 Japan 🇯🇵
🌎🌍🌏 | United Kingdom 🇬🇧 Sweden 🇸🇪 Germany 🇩🇪
🌎🌍🌏 | Haiti
🇭🇹 Mexico 🇲🇽 Venezuela 🇻🇪 Ecuador 🇪🇨 Bolivia 🇧🇴 Peru 🇵🇪 Colombia 🇨🇴 Costa Rica 🇨🇷
🌎🌍🌏 | Angola🇦🇴 Benin🇧🇯 BurkinaFaso🇧🇫 Cameroon🇨🇲 Chad🇹🇩 Congo Brazzaville🇨🇩EquatorialGuinea🇬🇳 Gabon🇬🇦 Gambia🇬🇲 Ghana🇬🇭Côte d'Ivoire/Ivory Coast🇨🇮 Liberia🇱🇷 Mali🇲🇱 Mozambique🇲🇿 Namibia🇳🇦 Niger🇳🇪 Nigeria🇳🇬 Senegal🇸🇳 SouthAfrica🇿🇦 Togo🇹🇬 Democratic Republic Congo🇨🇬
888 Lucky Beer Press Conference in Tokyo, Japan
"People thought 888 Lucky Beer was a really good IPA says Allison"
Open Letter to the President of Angola, the First Lady, the Great People of Angola and the Continent of Africa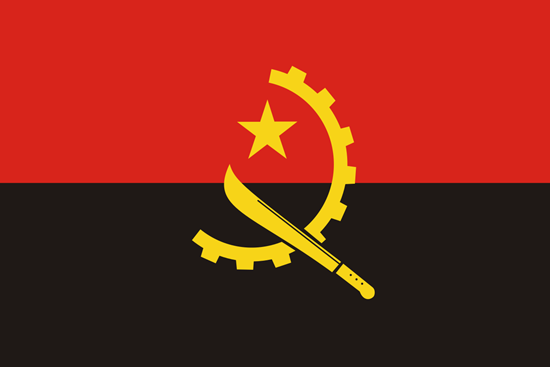 The early history of Africa came before the four ancients recorded history of Indus, Mesopotamia, Egypt and China.

The fossil record from Africa shows Homo sapiens living in southern and eastern Africa at least 100,000 and possibly 150,000 years ago. Around 40,000 years ago, their expansion out of Africa which launched the colonization of our planet by modern human-beings did not come about in 8 seconds, 8 minutes or 8 hours or 888.
1. Angola
2. Benin
3. Burkina Faso
4. Cameroon
5. Chad
6. Congo (Congo-Brazzaville)
7. Equatorial Guinea
8. Gabon
9. Gambia
10. Ghana
11. Ivory Coast
12. Liberia
13. Mali
14. Mozambique
15. Namibia
16. Niger
17. Nigeria
18. Senegal
19. South Africa
20. Togo
21. Zaire (Democratic Republic of the Congo)

I am honored and excited to go back to the Mother Land of Africa to launch the first-ever American 888 Lucky Craft Beer Tours of 21 countries in Africa where the lineages of my ancestors have been identified.
Date of travel: To be determined
Location: To be determined

In retrospect, as a child growing up, I was always intrigued and fascinated by the Chinese culture and especially Kung Fu movies.

Hence, in February of 2015, I visited the beautiful country of China and spent a month in Chongqing. It was a dream that materialized just like a movie. The Chinese people were very friendly, hospitable, left a profound joy and admiration in my heart.

After experiencing the social lifestyle and the tradition of cheers, "ganbei" or 干杯 in China, upon my return in the United States of America (USA), I was inspired to start a craft beer company from a recipe I developed as a homebrewer.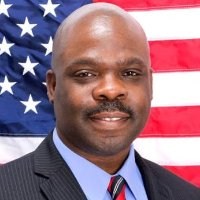 The style of beer that I developed is the American version of the British India Pale Ale or IPA. The IPA style is known for its strong hop character, dates to the 1800s and is the fastest-growing and best-selling style of craft beer in USA.

In memory and in reciprocity of the warm and heartfelt welcome that I received from the Great People of China, I would like to offer the following toasts:

I. First Toast or 干杯
Mr. President, First Lady and the Great People of Angola, please allow me to offer you an imaginary first toast or 干杯 of our 888 Lucky IPA Beer by raising my glass up but much lower than all of yours to wish you Luck, Wealth and Prosperity.

II. Second Toast or 干杯
It will be a great honor to personally offer a second toast or 干杯 during my first visit to your country to introduce the first-ever American 888 Lucky IPA craft beer in Africa.

III. Third Toast or 干杯
I am offering a third toast to the Great People of Angola because I am certain that you will like, the 888 Lucky IPA named Best Tasting Beer in New York, USA and 888 Pilsner whose recipe won Gold in Maryland, USA, Made in Washington DC USA by a descendant of your ancestors.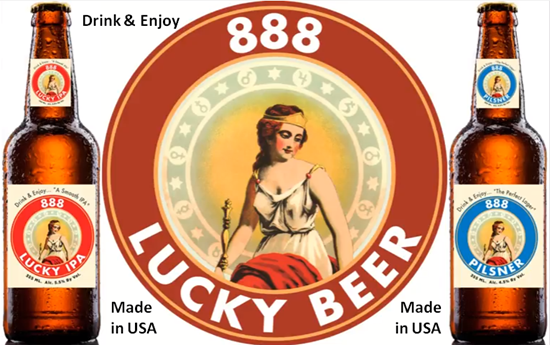 IV. Fourth Toast or 干杯
According to a Chinese proverb: "Hearing a hundred times is not as good as seeing once."
I am excited and cannot wait to visit and see with my own eyes the countries of my ancestors, greet and meet many of my brothers and sisters from the Mother Land of Africa which will be far better than ten thousand words can ever express.

Therefore, please allow me to offer you one last Toast or 干杯, Mr. President, the First Lady, the Great People of Angola and the continent of Africa, I wish you once more, many years of Luck, Wealth and Prosperity or 888. Learn more at http://www.paugustin.com
Most Respectfully,

Pierre Richard Augustin, MPA, MBA
President and CEO, AdMerk Corp. Inc.
Brewers competing for a share of Angola's beer market
by Anthony Lopes Pinto And Estefania Jover
Angola has the third largest domestic market for alcoholic beverages in sub-Saharan Africa after South Africa and Nigeria, yet despite this it still has significant growth potential.
Cuca is Angola's largest beer and beverages manufacturer. Nigeria, which is second only to South Africa, has immense potential, however, installed capacity is currently meeting demand.
Angola's market is undersupplied, and the monopolistic brewer, Cuca, has grown exponentially in the six years since privatisation. With stabilisation, Angola is looking to open up its beverages market and the entry of heavy weights, SABMiller (South Africa) and Unicer (Portugal), is set to boost domestic supply as there is still a massive deficit, currently being met by imports.
Angola's higher than average per capita consumption at over 29 litres per person per annum is testimony of the booming real economy, driven by seven years of strong double digit growth.
As the country rebuilds itself, the appetite and ability to accommodate higher levels of consumption will develop further, especially as the agricultural sector recovers and starts contributing meaningfully to GDP.
In 2010 SABMiller and Unicer enter the fray, and the breweries they are building will boost installed lager capacity to somewhere in the region of 6m hectolitres (hl), however, installed lager capacity will need to top at least 8m hl before capacity equals demand.
Cuca – the lion's share of the market bar none

Cuca is Angola's largest beer and beverages manufacturer, boasting a 90% share of the local beer market, distributed country wide under the brands Cuca, Nokal and Eka.

The company is owned by the French beverages giant Group BGI (Castel), who has a partnership with the MPLA's financial investment company, GEFI.

The group consists of seven factories and 4,000 employees. In 2002 the Cuca factory in Luanda was privatised, then in 2003 the Nokal (Luanda) brewery was acquired, quickly followed by the acquisition of Eka (in Dondo – Kuanza Norte) in the same year. In 2004 the Soba brewery in Catumbela was opened in the Benguela province that started production with an installed capacity of 600,000 hl per year.

In 2005, yet another brewery was opened in the Cabinda province, and the latest development was the construction of a new plant called Cobeje (Bom Jesus in Bengo), which started production in under five months. In less than a year, the brewery's production reached 1.3m hl per year, taking the total group capacity to 6m hl.

The biggest constraint for the brewery sector is the sourcing of raw materials which are mostly imported. The resuscitation of the agricultural sector will, with time, improve local availability of raw materials.

Unicer – import substitution to improve group margins

Unicer is the market leader in Portugal with a market share of 51.3% in 2008. In Africa, Unicer's strategy is to consolidate its position in Lusophone countries (Angola, Cape Verde, Mozambique, and Guinea Bissau), where it has a marked legacy/language advantage.

On 29 January 2009 Unicer announced plans that it would commence the construction of a 2m hl brewery in Angola with an initial €120m investment. The group's application to open up a factory was initially presented in 2005, however, the pre‐requisite of a local partner had not been met. Three Angolan partners have since been shortlisted for this project and the brewery should commence production in 2011 and is expected to reach full production by 2013/2014.

Unicer is the largest Portuguese beverages exporter to Angola, representing 70% of the total beer imports into Angola. In 2008, Unicer imports into Angola reached a figure of 1.33m hl (about 1,200‐1,500 containers per month), of which 1.08m hl was beer in the guise of Super Bock, Cristal and Carlsberg and the balance, 25m litres, was fizzy and still water under the Caramulo brand.

SABMiller – enter the big guns

SABMiller, the world's second largest brewer, has had an active presence in Angola for a while, but since 2008 the operational presence and activities have been stepped up considerably.

SABMiller operates in both the CSD bottling and beer brewing markets, with an installed capacity of 2.5m hl for soft drinks and 0.82m hl for lager. The group operates through the following companies and has the following shareholdings, with the remainder being owned by local Angolan shareholders:

Coca Cola Bottling Luanda SARL (28%)
Coca Cola Bottling Sul de Angola SARL (37%)
Empresa de Cervejas N'Gola SARL (28%)
The group has a new 2m hl soft drinks facility in Luanda, which will alleviate the reliance on imported product.

In the 2009 financial year, the lager business continued to perform well with volume growth of 31% following investment in new capacity. The brands marketed in Angola include Castle, Carling Black Label, and Redds. The group also has a partnership agreement with the BGI group to distribute Cuca products in the Malanje region.

SABMiller has commenced the construction of a brewery in North Luanda which will allow them to compete in the fast growing beer market in that part of the country. The group has announced plans to invest US$125m to set up a brewery employing 500 people and with a capacity to produce 600,000 hl per year. The commissioning of this brewery commenced in late 2009.


AdMerk Corp. Inc. Headquarters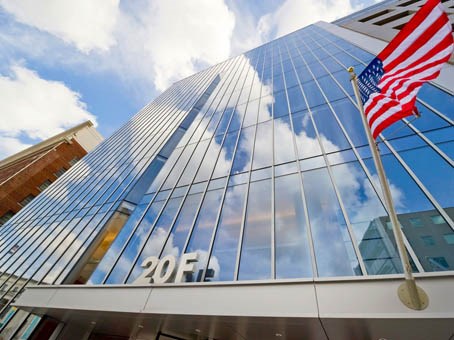 20 F Street N.W., 7th Floor, Washington DC 20001 USA (617) 202-8069
Google+
Google+