Wholesale Foods | Luxury Vehicles | Food Export Consulting
Open Letter to President Barack Obama and The First Lady, Michelle Obama of The United States of America ...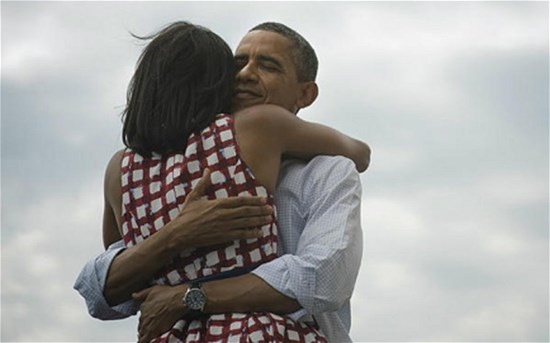 The President and Mrs. Obama
The White House
1600 Pennsylvania Avenue, N.W.
Washington, DC 20500

Dear Mr. President and Mrs. Obama:

7 years of services in leading the Greatest Nation on earth are not 8 seconds, 8 minutes or 8 hours.

Not only have you made history, it is an accomplishment of a lifetime.

Mr. President, to celebrate your 7th years as President of the United States of America and your birthday on August 4, 2015, it is an honor to offer you, Mrs. Obama, your family, friends and distinguish guests, our 888 Lucky Beer made locally here in the Washington DC metro area as an offering.

Mr. President, please allow us to offer you a small token of appreciation, gratitude and thankfulness by serving you, your family, friends and guests, our 888 Lucky Beers. I am certain that you will like the 888 Lucky Craft Beers and wish you many more years of Luck and Success.

On a personal note, you shared the same birth date of August 4th as my father. I am also a Leo born on August 11. I have worked in Harm's Ways in First Line of Defense against Terrorists & Active Shooters in Protecting Federal Employees & Facilities such as the U.S. Custom and Border Patrol (CBP), US Citizenship and Immigration Services (USCIS), Drug Enforcement Administration (DEA), GSA Warehouse, Internal Revenue Services (IRS), United States Coast Guard HQ (USCG), Federal Protective Services Headquarters HQ (FPS), the Department of Transportation (DOT) and Federal Aviation Administration (FAA) in Virginia and Washington, D.C.

I am now launching our 888 beers brand globally and officially on August 8, 2015 in Washington DC, Maryland and Virginia. Thank you for granting us the opportunity to deliver our 888 Lucky Beer to celebrate both your 7th years in office and your birthday on August 4, 2015 at the White House. Once again, thank you.

Most Respectfully,


Pierre-Richard Augustin, MPA, MBA
President and CEO, AdMerk Corp. Inc.
AdMerk ... Import Export 进囗 出口
​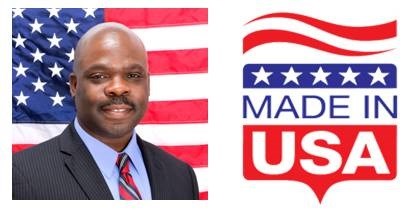 Grande Premiere Launch of our 888 Lucky Beers set for August 8, 2015 or 888 in Washington DC, Maryland and Virginia in the United States and worldwide!
Win a FREE trip to Washington DC, USA !!
赢取美国华盛顿免费旅游!!

For a Chance to win a Free trip to USA and be notified of our Grande Premiere launching locations, simply add our WeChat name: paugustindotcom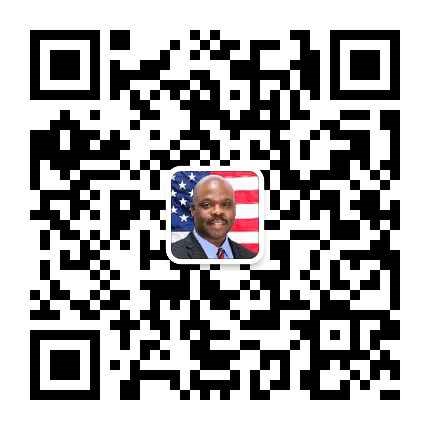 嬴得免费美国游的机会,购买隆重首推的888美国克拉夫特啤酒及参加啤酒品鉴会的机会,只需简单一步,添加我们的微信:paugustindotcom

Please help us spread the message of Free Trip to Washington DC, USA by sharing our post with your friends and in your moments and invite your Wechat friends to add our WeChat name: paugustindotcom

1. 888
The official launch of 888 Lucky Beers is on the 8 days of the 8 months, August 8, 2015 (2+0+1+5=8) or the 8th sign in the 12 cycles of the Chinese Zodiac is equal to the date of 888.
正如同北京奥运会开幕式选择在2008年8月8日,我们的首次啤酒品鉴盛会选择在2015年8月8日开启,因为2015这四个数字相加为8,与8月8日组合起来即成为大吉大利的888。
The number of Jesus, whose name in the Greek, spelled I H S O U S, adds up to 888. Using the Greek Ionic Ciphered Numeral System, each letter of the Greek alphabet is assigned a numerical value.

Substituting the equivalent numerical values to each letter in the name of Jesus and adding them up, the total is 888. The values of each letter are: iota, 10; eta, 8; sigma, 200; omicron, 70; upsilon, 400; sigma, 200. The sum of 10 + 8 + 200 + 70 + 400 + 200 is 888.
Just like the opening ceremony of the Summer Olympics in Beijing that began on the 8th of August 2008 (08/08/08), the 888 Lucky beers launch is set for 08/08/2015 or 888 in Washington DC, Maryland and Virginia stores in the United States.
我们将通过微信公布购买888美国克拉夫特啤酒以及参加啤酒品鉴会的各个地点。我们在全国各地的克拉夫特啤酒品鉴会将同时在北京时间晚上8点8分8秒隆重开启。

2. Add Us to your Wechat for a Chance to win a FREE trip to USA !!
Open invitation to Chinese beers lovers to add paugustindotcom to your WeChat contacts and share this post on your WeChat moments for a chance to win a Free trip to Washington D.C. and a visit to our brewery in the United States. Everyone will be notified via Wechat of where to purchase our 888 lucky beers on August 8, 2015 or 888 in Washington DC, Maryland and Virginia.
3. What is an American Craft Beer?
美国克拉夫特啤酒是什么?

American Craft Beer can be described as 8 minutes of pleasures, pure happiness in a glass, authentic, superior quality and better intellectual taste beer that is to be savored not swilled.

美国克拉夫特啤酒,口感纯净、 优质正宗、风味经典,适合智性慢品而非大口狂饮,每杯带来8分钟的纯粹极致的快感。


4. Experience the 888 Beer Brand
体验美国啤酒文化

888 Beers are perfect for everyday celebrations and enjoyments of special things in life that makes the day special, bring happiness and companion to great food.

美国克拉夫特啤酒被视为为生活中的"特别"而设计的,特别的事件、特别的心情、特别的日子。美国人在生活中凡遇可贺之事,必开启克拉夫特享用,以示庆祝。
6. Worldwide Beers Distributorships Opportunities
中国啤酒经销商的好机会

If you are interested in becoming a distributor for our portfolio of Triple 888 American Craft beers in your country, please send us your intent at pierreaugustin@paugustin.com

如果你对我们888美国克拉夫特啤酒项目组合感兴趣,希望成为我们在中国大陆地区的经销商,请将你的想法发到我们的邮箱:pierreaugustin@paugustin.com
7. Open Invitation to South America
In 1822, My forefathers', the Haitians freedom fighters, willingly joined the Army of Simon Bolivar to liberate modern day 1) Venezuela, 2) Colombia, 3) Ecuador, 4) Peru and 5) Bolivia of South America that Spain were ruling and freed the Black slaves taken from Africa.
"Simon Bolivar a native of Venezuela, also known as the Liberator, proclaimed his country independent around 1812, but was later defeated by the troops of Ferdinand VII of Spain and was forced to flee to Jamaica with his companion of arms at the end of 1815.
From there, Simon Bolivar went to the southern city of Les Cayes, Haiti, "my birth place" where he and his peers were well received by the Haitian General Marion and the population. Simon Bolivar later made his way to the Capital of Haiti, Port-au-Prince, where he met with Haitian President, Alexandre Petion who supported his noble causes for independence and nicknamed him "the author for independence in South America".
In the city of Les Cayes, Simon Bolivar received weapons and ammunitions and was even granted the permission to enroll my forefathers, Haitian freedom fighters, who devoted their life for the noble cause of liberty.
In return, President Alexandre Petion only ask one thing of Bolivar:
"to liberate the black slaves taken from Africa in all the countries that he would have liberated from Spain".
Bolivar returned to his country ready to put his pledge to Petion into action and began by liberating his own slaves on his plantation of San-Mateo.
However when he proclaimed general freedom for all slaves, all slave-owners and even his own lieutenants turned against him and was forced again to seek exile in Haiti, this time in the city of Jacmel where he spent six months.
He later returned to South America after many struggles and fierce battles, Simon Bolivar and his army made in part of Haitian freedom fighters, defeated the Spanish Imperial army in Colombia and won that country independence in 1819.
He liberated his country Venezuela, this time for good in 1821 and Ecuador in 1822. As President, he helped the unification of Venezuela, Colombia and Ecuador into the Gran Colombia.
Simon Bolivar also helped with the liberation of Peru and Bolivia (Upper Peru) which was named after Simon Bolivar, one of South America's greatest liberator."
7. Open Invitation to Chinese Businesses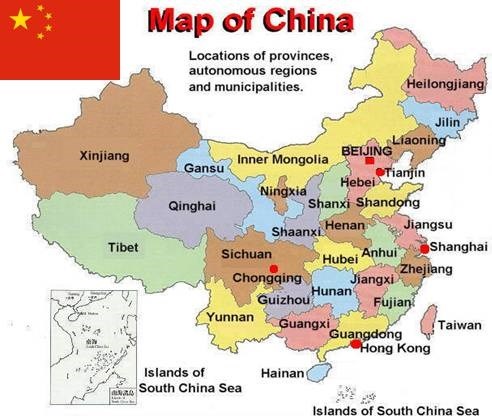 We are inviting bars, restaurants, five stars Hotels and supermarkets in China who are interested in selling our 888 Beers Brand at their locations for beer lovers in China to enjoy, share and experience a new taste that Americans love. Send us your intent at pierreaugustin@paugustin.com
8. Open Invitation to Global Beers Importers
If you are interested in becoming a distributor for our portfolio of American Craft beers anywhere in the world, please send us your intent at pierreaugustin@paugustin.com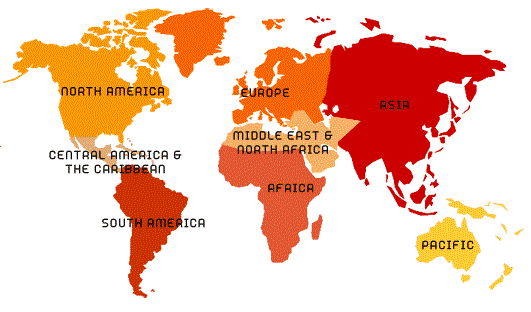 For a Chance to win a Free trip to USA, simply add our WeChat name: paugustindotcom to your WeChat contact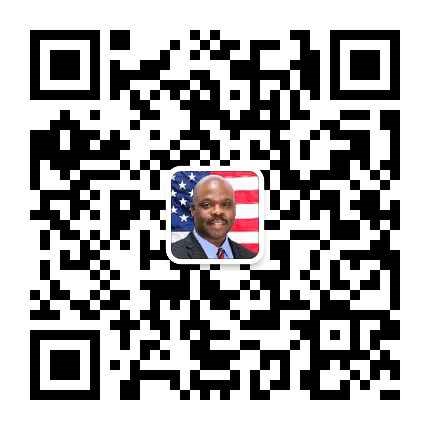 Please share this post on your WeChat moments and other social media sites with your friends .... Thank you.
AdMerk Corp. Inc. Headquarters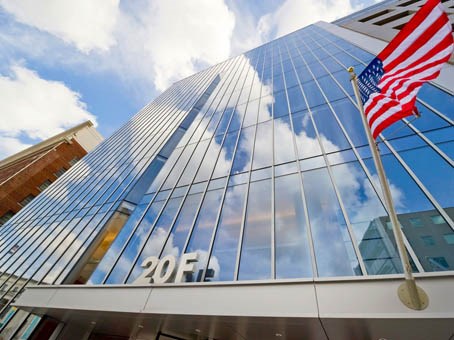 20 F Street N.W., 7th Floor, Washington DC 20001 USA (617) 202-8069
"Mr. Augustin...Your actions are that of a truly great American who still believes there is justice. My older son was a lifetime law enforcement officer and in the military. My younger son was a firefighter/paramedic his entire career. They both fervently believed in standing up for those who cannot defend or protect themselves. Were they here, they would be honored to know you. - Sincerely, Barbara"
Tel: (617) 202-8069 Email: PierreAugustin@paugustin.com
"Hi Mr. Augustin..., I live in Arlington VA, but I want to send a positive message your way. I commend your initiative and want to let you know that there are people out here who believe in and support your cause; not only in your community, but in communities everywhere. Dedicated and creative-minded people are hard to find, but they (we) are out here. Good luck and never give up!"
Thank you, Pierre Richard AUGUSTIN, MPA, MBA
Google+
Google+
News
Tuesday, January 13, 2015 9:42 AM
The Fall of Another Foreign Giant in China: B&Q Sells Majority of Shares to Wumart
Editor's Note: This translated article details the fall of homeware giant B&Q and the decision to sell a controlling stake to Chinese retail chain, the Wumart Group. This latest event marks the end of a difficult year for foreign enterprises in China; several foreign retailers have either cut back or withdrawn completely from the Chinese market, whilst tech and car brands have been hit hard by multiple fines and anti-monopoly investigations.
Article:
After the fall of Germany's Media Market, the UK's TESCO, America's Home Depot and Best Buy, another foreign Fortune 500 retailer has shut its doors in China due to continuous losses.
On December 22, China's leading retail chain Wumart Group announced that they had signed a formal agreement with British giant Kingfisher Plc and would acquire 70 percent of Kingfisher's investment in B&Q China for the price of 140 million Yuan.
China's Cuifeng Group will hold the remaining 30 percent of the joint venture. Wumart Group said that after the deal has been approved by the Chinese Ministry of Commerce, Wumart will pay Kingfisher the full purchase price in cash. Wumart plans to keep the current B&Q brand and management intact. B&Q has suffered losses in China for eight years
This past March, Kingfisher B&Q China announced that it would seek out strategic local business partners. B&Q China has reported losses for seven consecutive years. The company has also projected losses for the year 2014 and business has been difficult.Kingfisher is second in the world to Home Depot.
Kingfisher has 1,176 stores in 11 countries across Europe and Asia and includes major brands such as B&Q and Castorama. In 1999, Kingfisher entered the Chinese market with a high profile opening of its first B&Q store in Shanghai. The company then gradually entered an era of high-speed expansion.
In 2005, B&Q acquired a German building material retailer OBI and its 13 stores in China. In this peak period of expansion, there were close to 70 B&Q stores across China.B&Q has plummeted since 2006 when former Alibaba chairman Wei Zhe joined the company's leadership.
B&Q continued to close its stores and reduced operations. Some analysts believe that B&Q issues stem from problems with the Chinese real estate market. However, others say that the company has problems with its management and staff. In any case, the company has suffered successive losses in the past few years.Currently, B&Q's annual sales only total 400 million Yuan.
The company has also downsized and only has 39 stores. B&Q's poor long-term business has led Kingfisher to look to sell its equity in the company.Securities analyst Xu Zhicheng said that due the nature of B&Q's retail stores, there is no property value and its existing assets are mainly intangible: site operations, data management systems, the company's brand, dealers and other resources. With the recent downturn of the industry, 70 percent of the company for 140 million Yuan is a quite reasonable and cost-effective deal for Wumart.
Hard times for foreign retailers in ChinaKingfisher is not the only foreign retailer that has left China recently. In September 2012, the world's largest building materials retailer Home Depot closed its last seven stores in China and completely withdrew from the Chinese market. In March 2013, Europe's largest appliance store Media Market also closed seven stores in China, completely withdrawing from the market.
In August 2013, Tesco, the United Kingdom's largest retailer, confirmed its plans to sell an 80 percent controlling stake of its 131 retail stores in China to China Resources Enterprise. In December 2014, Best Buy announced that an agreement was reached with Zhejiang real estate developer Jiayuan Group to sell the five-star electronics company to them, an agreement that would go into effect three years after the closer of the Chinese-owned stores and thereby officially ending Best Buy's eight year venture in China.
In addition to the abovementioned retailers, Wal-Mart, Carrefour, Metro and other foreign giants have failed in many fields of retail in China including supermarket retail, the retail of household appliances and the retail of building materials.

"Our joint venture has no plans for layoffs or pay cuts," said Wumart chairman Meng Jinxian, adding that there are advantages in the integration of different enterprises.In the future, the new joint venture will rely on experience of both companies and their ability to understand the challenges that retail stores face in the Chinese market.
Wumart will use Kingfisher's expertise in the field of home building materials and expand on B&Q's brand value and capabilities for global sourcing. Wumart also plans to "vigorously develop an e-commerce platform" for B&Q and will use Wumart stores and membership resources to market B&Q.
In all, Wumart hopes to develop B&Q China into a multi-channel and multi-format business.
Source: m.thepaper.cn Keywords: foreign enterprises in China B&Q China
Comments:
The closing of B&Q is no real surprise. I have had 2 experiences with the Ningbo location, neither being confidence building in the brand, I went looking for a can of paint, what an ordeal it became. While 5 associates stood around the desk, no one came to help me. I had to go and get one of them to assist me. I had decided on the colour that is when the real problems started. Of the 5 people none of them knew how to work the mixing machine. They told me to come back in 45 minutes when the only person who did know would return from lunch. REALLY not a chance. The next problem was getting a light bulb for my shower. A standard item for any hardware store. They did not have any. How long to get one, reply I don't know. For a person like me walking around Home Depot is an almost religious experience, I could spend hours just looking and making plans for future projects. In China home owners either do not have the basic knowledge or inclination to do home repairs. Just hire someone to do it then argue about the price. Home repair super stores have no future in China.....
Comments 2
Wondering why the translator didn't translate the title of the original article fully (又一家外资零售巨头败退中国...) 'Yet another big foreign retailer being beaten out of china'. It appears there is an anti-foreign sentiment going on. The once humble student decided he has learnt the ropes and now is the time to sabotage and get rid of his teacher? Am I hearing the laughter of arrogant wolves that pretended to be sheep? Is the rest of the world waking up and seeing clearly what actually is underneath china's sheep skin?