Mobile Phone Digital Forensics To Prove Innocence or Guilt ... We specialize in iPhone and Android Mobile Forensics & Data Recovery for Law Enforcement, Attorneys, Employers...
1. Challenges -Mobile Devices Are Now Center Stage in Both Civil and Criminal Cases
Today, evidence is likely to be found on users of smart phone devices, which preserve copies of texts, social media interactions, emails and passwords that users may have intentionally deleted.
Cell (617)202-8069 or Request a Free No Obligation Quote Today!
In civil proceedings, the assumptions are that the employers, spouses and parents are able to investigate their own equipment without a warrant, so long as the privacy and human rights of employees are observed by the company.
For phone records of a suspected cheating spouse, dishonest teenager or untrustworthy employee, our mobile forensics and data recovery experts can retrieve dialed and received calls as well as deleted information such as text messages, emails, social media interactions and call logs.
When a cell phone is obtained as part of a criminal investigation, our mobile forensics and data recovery experts are able to learn significant amount of information about the suspect.
Smartphone's with GPS data can be reconstructed into a "map data" that can be easily viewed in Google maps.
This is why forensics is a popular choice for spouses, employers and parents.
Cell (617)202-8069 or Request a Free No Obligation Quote Today!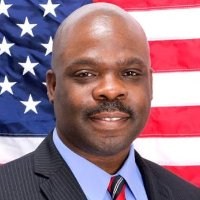 Start Your Mobile Forensics and Data Recovery in 2 Easy Steps Today?
Step 1
Request a Free No Obligation Quote Today!
Step 2
Download, Fill out, Sign & Fax at 1-866-214-1755 the "AdMerk Consent Agreement"
Download, Fill out, Sign & Fax at 1-866-214-1755 the "AdMerk Retainer Agreement"
Note: Please let us know how you want to make payment to officially start your case.
We will start your case after receiving your signed retainer agreement and payment.
2. Solution - How We Can Help You!
Our Mobile Forensics and Data Recovery Experts can assist Law Enforcement, Attorneys, Prosecutors, Defenders and Companies to uncover valuable information as evidence that may help you win or defend any type of civil and criminal case including:
1. Drug dealing cases
2. Sexual harassment issues
3. Lawsuits from disgruntled ex-employees
4. Internet abuse by employees
5. Stolen customer information
6. Theft of intellectual property or trade secrets
7. Stock manipulation or corporate value cases
8. Possession of child pornography
9. Capital murder cases
10. Infidelity
11. Criminal Defense
12. Divorce
13. Wrongful Death (texting while driving)
14. Corporate fraud
15. Embezzlement
16. Child Endangerment
17. Child Custody
18. Missing Persons
19. Intellectual Property Theft
20. Theft of Products
21. Personal Injury/Workman's Comp
22. Recovery of Lost Data
23. Violation of Company Policy and Procedures
Once the sweep is complete, the lawyers will pick through the copied set of phone files in search of a bombshell. We also keep chain of custody reports while performing our services.
Cell (617)202-8069 or Request a Free No Obligation Quote Today!
3. What Data Can Be Recovered From an iPhone or Android Cell Phones?
What most people don't know is that when you delete information off your phone or undergo a factory reset, the data itself is not being deleted, it still remains in areas of the flash chip called solid state memory.
Factory resets only destroy the paths to the data. Our Mobile Forensics and Data Recovery Experts can retrieve data such as:

1. Corporate and Personal Email and Web-mail
2. Deleted Text and MMS Messages
3. Geolocation data and GPS history
4. Documents and files copied from computers
5. Internet History and Social Media
6. Call Logs and Contacts
7. Data from 3rd Party Applications such as banking transactions
8. Calendar Entries
9. "To-Do" lists and other tasks
10. Images and Videos (including time stamps and location data)
Cell (617)202-8069 or Request a Free No Obligation Quote Today!
AdMerk Corp. Inc. is licensed by the Metropolitan Police Department in Washington D.C. and bonded Private Investigation Firm (PDB3554), 20 F Street N.W. 7th Floor, Washington, DC 20001
4. Case Study - Mobile Phones Forensics and Child Custody Battle
Mobile phone forensics comes into play in many different instances – to prove innocence or guilt. A police officer and his wife in Iowa were divorcing and both wanted custody of their two children. The wife accused the officer of harassing her by sending threatening text messages. He was on the verge of losing any custodial rights as well as his job. Proving no harassing activity on his phone was moot in this situation because it could be alleged that he was using prepaid phones, not his, for the messages.
In using cell phone forensics, the examiners were able to identify the source of the calls & requested the records data for those phones from the service providers. At that point, they mapped the cellular location evidence and, using cell tower location and cell tower triangulation determined the officer could not have made the calls in question.
Because the location of his patrol car is recorded, it was determined that he was not at the same location where the threatening messages originated. That excluded the officer as the initiator of the calls. But the calls continued. One of the phones was found in the bushes in front of the officer's home. He had no explanation.
The person originating the calls was uncovered when the wife called in to the police station to report a threat ON ONE OF THE PHONES USED TO ORIGINATE THE THREATS! In the end, it was discovered she had nine or 10 different prepaid and throw-away phones and was using them to send herself the threats. She got confused and tripped up her own plan – much to the officer's benefit.
Source: http://www.iiiweb.net/blog/cell-tower-triangulation-provides-evidence-of-innocence/
Augustin's Bio
I have worked in Harm's way in 1st line of Defense against Terrorists & Active Shooters in Protecting Federal Employees & Facilities such as the U.S. Custom and Border Patrol (CBP), US Citizenship and Immigration Services (USCIS), Drug Enforcement Administration (DEA), GSA Warehouse, Internal Revenue Services (IRS), United States Coast Guard HQ (USCG), Federal Protective Services Headquarters HQ (FPS), the Department of Transportation (DOT) and Federal Aviation Administration (FAA) in Virginia and Washington, D.C.

I have also served as a Sworn Special Police Officer for the Washington DC Metro Police Department. I had a vision and a desire to help others and launched AdMerk Corp. Inc. Investigations Services.
I hold a B.S. in Political Science at Salem State University, Salem, Massachusetts. Thereafter, in just 12-months, I earned a Master of Public Administration from the Institute of Public Service at Suffolk University, Boston, Massachusetts.
A year later, while working full-time, I completed in 12-months a Master of Business Administration from the University of Massachusetts Lowell, Lowell, Massachusetts.
"Mr. Augustin...Your actions are that of a truly great American who still believes there is justice. My older son was a lifetime law enforcement officer and in the military. My younger son was a firefighter/paramedic his entire career. They both fervently believed in standing up for those who cannot defend or protect themselves. Were they here, they would be honored to know you. - Sincerely, Barbara"
Tel: (617) 202-8069 Email: PierreAugustin@paugustin.com
"Hi Mr. Augustin..., I live in Arlington VA, but I want to send a positive message your way. I commend your initiative and want to let you know that there are people out here who believe in and support your cause; not only in your community, but in communities everywhere. Dedicated and creative-minded people are hard to find, but they (we) are out here. Good luck and never give up!"
Thank you, Pierre Richard AUGUSTIN, MPA, MBA
Google+
Google+
News
Thursday, October 23, 2014 10:59 AM
Minnesota Detectives Crack the Case with Mobile Digital Forensics
While technology has created new portals for predators searching for victims, it's also leaving telltale trails for police.
BY SHANNON PRATHER, MCCLATCHY NEWS SERVICE
Request a Free No Obligation Mobile Forensics Quote Today!
AdMerk Corp. Inc. is licensed by the Metropolitan Police Department in Washington D.C. and bonded Private Investigation Firm (PDB3554), 20 F Street N.W. 7th Floor, Washington, DC 20001 - (Cell) 617-202-8069
Feature Mobile Forensics Story...
In the world of law enforcement, it's a game changer nearly as profound as the advent of DNA testing.
When two 13-year-old Andover girls went missing last week, the first place detectives looked was for the digital clues in their iPods and smartphones. It worked. The girls were soon found in the basement of a 23-year-old Burnsville man, Casey Lee Chinn, who is now charged with felony criminal sexual conduct, kidnapping and solicitation of a child.

Digital forensics — the examination of cellphones, tablets and personal electronics in criminal investigations — are dramatically changing the way cases are worked and solved. While technology has created new portals for predators searching for victims, it's also leaving telltale trails for police.

The number of smartphones, tablets and personal devices examined by the Anoka County Sheriff's Office has tripled in the past three years. In 2013, detectives searched 300 phones and devices in a wide array of cases. It's now often the first piece of evidence detectives seek out.

"That (missing girls) case was solved by a detective in the lab, not by any field work or eyewitness accounts. It was digital forensics," said Commander Paul Sommer. "It's become an investigation imperative. You try to find the personal electronics."

With 90 percent of American adults now carrying a cellphone — 58 percent with a smartphone, according to the Pew Research Center — the devices have become the one constant in many people's lives — in their pocket or purse all day, on their bedside table at night. It's the alarm clock, home phone line, camera, chat forum, email and social media terminal. Police use that almost constant phone activity to verify a suspect's or witness' statement and provide a log of a person's movements and activities. Smartphones can even be an eyewitness, recording a crime in progress.

The Hennepin County Sheriff's Office crime lab analyzes thousands of phones and personal electronic devices each year for its own investigations as well as for other police agencies. It also contracts with an outside digital forensic expert to keep up with the constantly changing technology.

"Electronic devices are just a treasure trove of information," said Hennepin County Sheriff Rich Stanek. "The digital evidence is one of the first things we go to. They leave footprints all over the place: Who the girls were last talking with, who they were tweeting with. They offer up a lot of clues about what has been happening in these young girls' lives in the past few hours and days."

Ramsey County Sheriff Matt Bostrom said his investigators increasingly rely on digital evidence to break cases in addition to older investigative methods.

"It is one of the best advancements in the last decade in being able to quickly respond to crime," Bostrom said. "It has changed the way we are capable of responding to citizens that are in trouble."

With potential access to so much personal information, police also face a big responsibility to not misuse data or violate the privacy rights of innocent people, since lawmakers could still throttle back law enforcement's access to digital data.

The Anoka County Sheriff's Office has set up a digital forensics lab with computers and about eight tools that can download cellphone data, useful because the sheriff handles all death investigations in the county and most of the sex crimes.

This year the Sheriff's Office hired two new detectives, bringing the total to 17 to help handle the increased digital forensic caseload.

The office also is setting up the first mobile digital forensic lab in the state. It's still in the early stages but when it's outfitted, detectives can take the unit — an old ambulance donated by Allina Emergency Medical Services — to a crime scene or a missing person's home and quickly copy evidence from cellphones. Now detectives have to take phones back to the lab — something that witnesses can resist.

"You are going to have witnesses taking video. The Boston bombing is a prime example of that," said Anoka County detective Brian Hill.

Detectives want immediate access to that evidence, "but who wants to be without their phone for 24 hours?" Hill said.

And in cases of suspected online solicitation where a child is missing, it saves precious minutes by eliminating a drive back to the sheriff's department.

"There is a huge sense of urgency," Hill said.

Hill is one of five Anoka County detectives trained to download and search data from cellphones and devices. He traveled to Washington, D.C., this summer to testify before a subcommittee of Congress to discuss how cellphones and spyware are the newest ways domestic abusers terrorize their victims. But it also leaves a trail that police can use to help prosecute them.

Hill said about half his work time is now spent on digital forensics. That's a dramatic change from when he started with the sheriff's office in 2000.

When deputies are called to a crime scene, the first question is: "Where's the phone? Can we get access to the phone?" Hill explained. "Virtually every crime today involves technology, and that is usually a cellphone."

Detectives often get witnesses', victims' or suspects' consent to search a phone. Hill said he and his colleagues are cognizant of the personal nature of phones. He said he doesn't snoop through pictures, emails and other information unrelated to the case.

If necessary, detectives obtain a search warrant.

Hill said there are many ways smartphone data can corroborate or poke holes in a suspect's statement to police.

First, phones record a user's physical movements, which can help break a case.

"They track where you go. Smartphones are constantly reaching out to towers," Hill said.

Text messages, emails and even photos stored on smartphones can help detectives flesh out the truth especially if someone's statement doesn't add up. There have been cases where text messages have exonerated suspects.

"Text messages can tell a whole different story," Hill said.

A pause in phone use also can tell detectives something. Detectives look to see if someone shuts their smartphone off or even simply leaves it at home and fails to check e-mails and texts during the period when a crime was committed.

In the case of the missing Andover girls, parents reported their disappearance at 9:36 p.m. Monday. Detective Pat O'Hara searched one of the girl's iPods found in her room and discovered two weeks of sexually explicit texts with the final text "Be there" received at 8:31 p.m. Monday.

Police were searching the suspect's home by the next morning.

©2014 Star Tribune (Minneapolis)