Exporting USA Made Vehicles and Products ... We Ship Worldwide!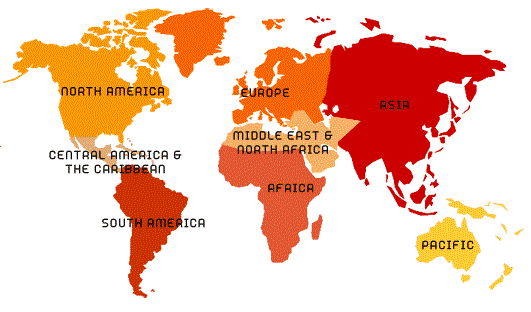 Agents and Distributors Needed - The responsibility of agents or foreign representatives is to reach out to local importers, Buyers and Distributors in your country looking to buy high quality USA made products and receive a performance based commission... Please contact us at http://www.paugustin.com/contact
We can assist you to buy vehicles and ship them to any destination within USA and Worldwide such as 1. Airplanes, 2. Motor Homes, 3. Automobiles, 4. Motorcycles, 5. Boats, 6. Tractors, 7. Buses, 8.Trucks & 9.Construction Equipment.
Wholesale Food Products Export
We are committed to provide you with the best high quality USA made food products that American trust in today's market. We offer over 6,000 products of USA Nationally Labeled brands.
1. Frozen foods

We offer a full-line of frozen foods including Chicken, French Fries, Beef Patties, Fish & Sea-foods, Appetizers, Pizza, as well as Specialty Items, including Soups, Breads, Vegetables, Side Items and Many More!

2. Canned and dry foods

We stock a variety of canned and dry foods including tomato products, vegetables, fruits, rice, flour, soybean oil, juices, dry potatoes, sauces, spices, seasonings, cereals, gravy, snacks, crackers, beans, dressings, water, beverages and many other items.

3. Fresh beef & chicken

We offer a full-line of Fresh Beef including Ground Beef, Ribeyes, New York Strip, Sirloins and much more.

Our Fresh Chicken Line includes Breast, Tenders, Legs, Thighs and much more.

4. Fresh produce from the freshest sources

We offer a full-line off produce items and a full-line off ready-to-use produce items including salad mix, shredded cabbage and carrots, shredded lettuce, cauliflower sticks, carrots sticks and grab-n-go fresh fruit items.


5. Refrigerated foods

We offer a full-line of dairy products including, eggs, cheeses, margarine, and butter.

Whether you're looking for a pizza cheese, or a sliced cheese, we have exactly what you need.



6. Affordable quality products

Movie Theater Candy, Popcorn, Popcorn Oil, Buttery Topping for Popcorn, Printed Butter Bags (for popcorn), Kiddie Combo Trays, Snow Cone Syrups, Floss Sugar, Cotton Candy Floss Cones, Cotton Candy Bags, Carmel Apple Dip, Nacho's, Cheese Sauce, Pretzels and Funnel Cake Mix.
Are you an International Buyer of Used Luxury SUVs, Classic cars & Vehicles outside the USA?
We can assist you to buy the vehicle of your choice at wholesale prices at USA car dealers auctions, sign all documents and ship it directly to you. Simply fill out the form at http://www.paugustin.com/luxury-vehicles
Our Solution Save You Money, Time & Hassle
"We Save You Precious Time & Money from going to the auctions, dealership to dealership with no hassles, no negotiating, no headaches, no pressure and no fear of "being taken advantage of."
Learn more at USA Buying Services
AdMerk Corp. Inc. Headquarters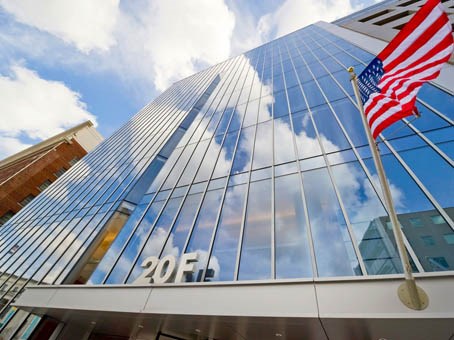 20 F Street N.W., 7th Floor, Washington DC 20001 USA
Augustin's Bio
I have worked in Harm's way in 1st line of Defense against Terrorists & Active Shooters in Protecting Federal Employees & Facilities such as the U.S. Custom and Border Patrol (CBP), US Citizenship and Immigration Services (USCIS), Drug Enforcement Administration (DEA), GSA Warehouse, Internal Revenue Services (IRS), United States Coast Guard HQ (USCG), Federal Protective Services Headquarters HQ (FPS), the Department of Transportation (DOT) and Federal Aviation Administration (FAA) in Virginia and Washington, D.C.

I have also served as a Sworn Special Police Officer for the Washington DC Metro Police Department. I had a vision and a desire to help others and launched AdMerk Corp. Inc.
I hold a B.S. in Political Science at Salem State University, Salem, Massachusetts. Thereafter, in just 12-months, I earned a Master of Public Administration from the Institute of Public Service at Suffolk University, Boston, Massachusetts.
A year later, while working full-time, I completed in 12-months a Master of Business Administration from the University of Massachusetts Lowell, Lowell, Massachusetts.
"Mr. Augustin...Your actions are that of a truly great American who still believes there is justice. My older son was a lifetime law enforcement officer and in the military. My younger son was a firefighter/paramedic his entire career. They both fervently believed in standing up for those who cannot defend or protect themselves. Were they here, they would be honored to know you. - Sincerely, Barbara"
Tel: (617) 202-8069 Email: PierreAugustin@paugustin.com
"Hi Mr. Augustin..., I live in Arlington VA, but I want to send a positive message your way. I commend your initiative and want to let you know that there are people out here who believe in and support your cause; not only in your community, but in communities everywhere. Dedicated and creative-minded people are hard to find, but they (we) are out here. Good luck and never give up!"
Thank you, Pierre Richard AUGUSTIN, MPA, MBA
Google+
Google+