Chinese |

Francais / French |

Espagnol / Spanish |

Haitian Kreyol
888 Lucky Beers Now Looking for Licensed Beers
Distributors in USA and Importers Globally ... !!!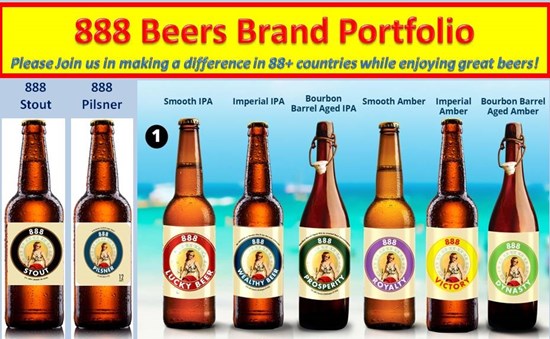 1. 888 Lucky Beer named: 'Best Tasting Craft Beer' at the third annual Tap+Cork: Brooklyn Beer & Wine Festival
"You guys had the
best beer today"

Check out video

"Excellent Drinking
Beer, Very Delicious"

Check out video

"You are going to
enjoy the taste"

Check out video
In the summer of 1981, Mr. Pierre-Richard Augustin, the brand owner of 888 Lucky Beer, felt very "Lucky" when he landed at JFK Airport on a flight from Paris, France.
Mr. Augustin attended Abraham Lincoln High School in Coney Island, Brooklyn and John Bowne High School in Flushing, Queens, New York.
Then he moved to Boston, Massachusetts where he obtained an MPA from Suffolk University and an MBA from University of Massachusetts Lowell.

34 years later, Mr. Augustin went back to Brooklyn, New York where his American journey had begun to launch his first-ever tasting of his crafts beers, 888 Lucky Beer, made from a secret formula from Washington D.C.

Wow, New Yorkers Craft Beers Lovers responded BIG just like the BIG APPLE ... by stating:
"888 Lucky Beer was the 'Best Tasting Craft Beer' at the 3rd Annual Tap+Cork: Brooklyn Beer & Wine Fest"

New Yorkers ... Thank You. New Yorkers ... I Love You
AdMerk ... Import Export 进 囗 出口
888 Lucky Beers Now Looking for Licensed Beers
Distributors in USA and Importers Globally ... !!!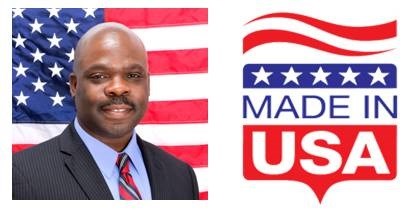 1. Pierre Richard Augustin, President/CEO, AdMerk Corp. Inc.
I have worked in Harm's way in 1st line of Defense against Terrorists & Active Shooters in Protecting Federal Employees & Facilities such as the U.S. Custom and Border Patrol (CBP), US Citizenship and Immigration Services (USCIS), Drug Enforcement Administration (DEA), GSA Warehouse, Internal Revenue Services (IRS), United States Coast Guard HQ (USCG), Federal Protective Services Headquarters HQ (FPS), the Department of Transportation (DOT) and Federal Aviation Administration (FAA) in Virginia and Washington, D.C.

I have also served as a Sworn Special Police Officer for the Washington DC Metro Police Department. I had a vision to run a global company and a desire to help others, thus, I launched AdMerk Corp. Inc. in February 2002.
2. Briget Ngampa, Vice President Operations, B.S. Chemical Eng., Masters in Material Science
3. Hanylou Eder, Client Relations Manager, B.S. in Business/Financial Management
4. CherieLyn Cantil, Client Relations Manager, B.S. in Commerce/Marketing
5. Special Thanks to my Taichi Teacher, 燕 Jane King who help translate our site in Chinese
In honoring my Taichi Teacher, 燕 Jane King, who I met for the first time on the 8th of February 2015 in Jeifangbei in Chongquing, China during my first visit to mainland China, I named this Craft Beer Brand Made in the USA in her honor, 888 Lucky Beer. The post below was via WeChat.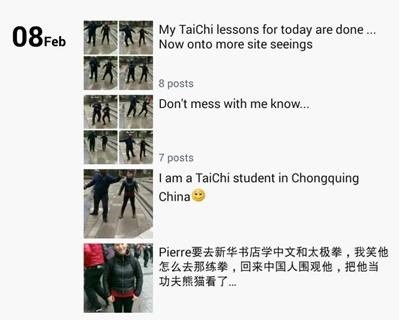 To all the Chinese people, thank you and especially to 燕 Jane King, who is the most warm hearted and hospitable person I ever met. She is a great Ambassador of China. Thank you.

AdMerk Corp. Inc. Charitable Vision and Mission are:
1. Why Women Entrepreneurs?
We want to help women gain income because they tend to think of their families first.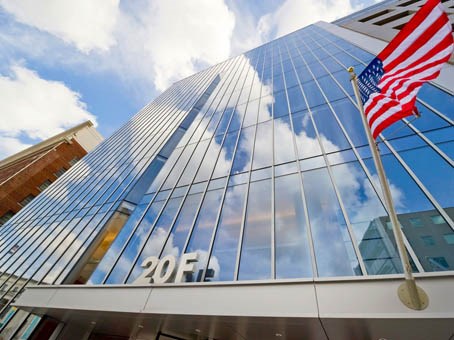 AdMerk Corp. Inc., 20 F Street N.W. 7th Floor, Washington, DC 20001
(617)202-8069 or pierreaugustin@paugustin.com
I hold a B.S. in Political Science at Salem State University, Salem, Massachusetts.
Thereafter, in just 12-months, I earned a Master of Public Administration from the Institute of Public Service at Suffolk University, Boston, Massachusetts.
A year later, while working full-time, I completed in 12-months a Master of Business Administration from the University of Massachusetts Lowell, Lowell, Massachusetts.
"Mr. Augustin...Your actions are that of a truly great American who still believes there is justice. My older son was a lifetime law enforcement officer and in the military. My younger son was a firefighter/paramedic his entire career. They both fervently believed in standing up for those who cannot defend or protect themselves. Were they here, they would be honored to know you. Sincerely, Barbara
Pierre Richard Augustin holds a B. S. in Political Science with Business and Economics Minor, a Master of Business Administration (MBA) and a Master of Public Administration (MPA).
Tel: (617) 202-8069 Email: PierreAugustin@paugustin.com
"Hi Mr. Augustin..., I live in Arlington VA, but I want to send a positive message your way. I commend your initiative and want to let you know that there are people out here who believe in and support your cause; not only in your community, but in communities everywhere. Dedicated and creative-minded people are hard to find, but they (we) are out here. Good luck and never give up.
My Forefathers' Contributions in United States & South America War of Independence
Worthy Mentioned #1 - Forefathers Participation in U.S. War of Independence
Pierre Richard Augustin Forefathers' participation in the U.S. War of Independence recognized by the United States Congress, H. Res. 909.
It is important to note that my forefathers, the Chasseurs-Volontaires de Saint-Domingue, consisting of over 500 free black men or free men of color willingly left their families and love's one from the Caribbean Island of Haiti to fight on the French side under the command of the French Admiral the Comte d'Estaing and General Benjamin Lincoln for the Continental Army in the American War of Independence from England in 1779 in Savannah, Georgia.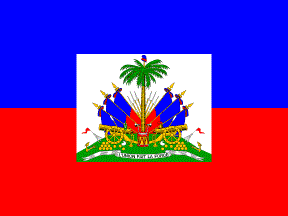 The largest "all Black regiment" on either side to take part in the American Revolution war. The Regiment was also the first French "all Black regiment" in the history of the French Army.
Although initially successful, the French and American forces were driven back by the counterattack of the British Regular reserves commanded by Col John Maitland.
The Haitians soldiers were assigned to rearguard the position of American and French forces and were credited with saving American and French Allied forces from destruction.
My forefathers shed their blood alongside American colonial troops against the British in the Siege of Savannah, Georgia of September 15th to October 20th 1779 for the cause of liberty.
The picture and wording above are from a monument that was constructed in Franklin Square of Savannah, Georgia, USA 230 years later, on October 11, 2009 to honor the Haitian soldiers who gave their lives in the American war for Independence: one of the most significant foreign contributions to the American Revolutionary War that ultimately led to the creation of the United States of America.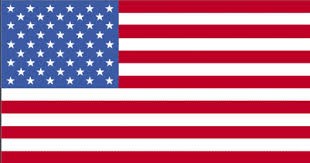 Hispaniola was the site of the first European colonies founded by Christopher Columbus on his voyages in 1492 and 1493. Hispaniola is now made up of two countries, Haiti being the first free black republic in the western hemisphere and the Dominican Republic.
Worthy Mentioned # 2 - National Audubon Society
I share the same birth town with Jean-Jacques Audubon born in Les Cayes in the French colony of Saint-Domingue (now Haiti) who migrated to the United States and made significant contribution in the United States to the understanding of bird anatomy and behavior through his field notes.
In 1905, the National Audubon Society was incorporated and named in his honor. I proudly stand on the shoulders of my forefathers to make a positive contribution to our country, the United States of America and more specifically in Maryland.
Worthy Mentioned # 3 - Forefathers helped Free the Black Slaves in South America Taken from Africa
In 1822, My forefathers', the Haitians freedom fighters, willingly joined the Army of Simon Bolivar to liberate modern day 1) Venezuela, 2) Colombia, 3) Ecuador, 4) Peru and 5) Bolivia of South America that Spain were ruling and freed the Black slaves taken from Africa.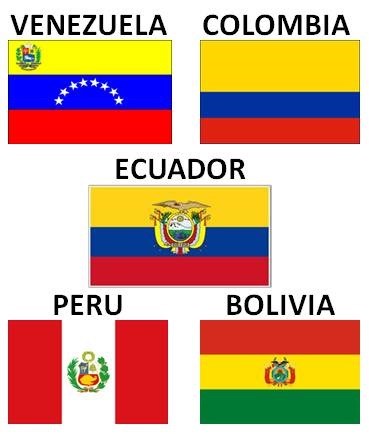 "Simon Bolivar a native of Venezuela, also known as the Liberator, proclaimed his country independent around 1812, but was later defeated by the troops of Ferdinand VII of Spain and was forced to flee to Jamaica with his companion of arms at the end of 1815.

From there, Simon Bolivar went to the southern city of Les Cayes, Haiti, "my birth place" where he and his peers were well received by the Haitian General Marion and the population. Simon Bolivar later made his way to the Capital of Haiti, Port-au-Prince, where he met with Haitian President, Alexandre Petion who supported his noble causes for independence and nicknamed him "the author for independence in South America".

In the city of Les Cayes, Simon Bolivar received weapons and ammunitions and was even granted the permission to enroll my forefathers, Haitian freedom fighters, who devoted their life for the noble cause of liberty.
In return, President Alexandre Petion only ask one thing of Bolivar:
"to liberate the black slaves taken from Africa in all the countries that he would have liberated from Spain".
Bolivar returned to his country ready to put his pledge to Petion into action and began by liberating his own slaves on his plantation of San-Mateo.

However when he proclaimed general freedom for all slaves, all slave-owners and even his own lieutenants turned against him and was forced again to seek exile in Haiti, this time in the city of Jacmel where he spent six months.
He later returned to South America after many struggles and fierce battles, Simon Bolivar and his army made in part of Haitian freedom fighters, defeated the Spanish Imperial army in Colombia and won that country independence in 1819.
He liberated his country Venezuela, this time for good in 1821 and Ecuador in 1822. As President, he helped the unification of Venezuela, Colombia and Ecuador into the Gran Colombia.
Simon Bolivar also helped with the liberation of Peru and Bolivia (Upper Peru) which was named after Simon Bolivar, one of South America's greatest liberator."
EDUCATION
MASTER OF BUSINESS ADMINISTRATION (MBA), 1999. Completed in 12 months, 1-1998 to 12-1998. University of Massachusetts, School of Management, Lowell, Massachusetts, http://www.uml.edu/.
MASTER OF PUBLIC ADMINISTRATION (MPA), 1997. Completed in 12 months, 1-1996 to 12-1996. Suffolk University, Institute of Public Service, Sawyer School of Management, Boston, Massachusetts, http://www.suffolk.edu/.
BACHELOR OF SCIENCE in POLITICAL SCIENCE with BUSINESS & ECONOMICS minors, 1992. Salem State University, Salem, Massachusetts, http://www.salemstate.edu/.
LYNN ENGLISH High School, Lynn, Massachusetts, 1984-1985, http://www.lynnenglish.org/.
JOHN BOWNE High School, Flushing, New York, 1983-1984, http://www.johnbowne.org/.
ABRAHAM LINCOLN High School, Brooklyn, New York, 1981-1983, http://www.abrahamlincolnhs.net/.
COLLEGE EUGENE DELACROIX (Equivalent to Junior High School), Paris, France, 1980-1981, http://clg-delacroix.scola.ac-paris.fr/.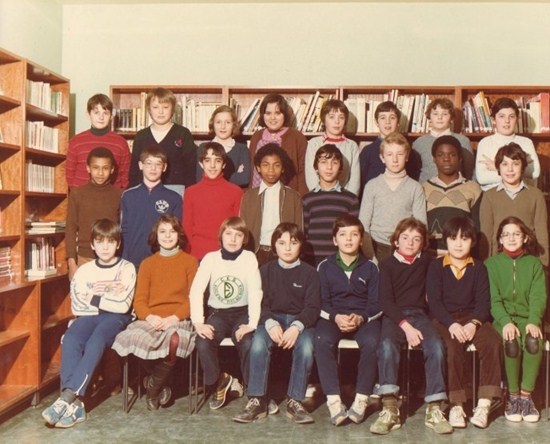 After 33 years, Pierre Richard Augustin still searching for Sandrine and his first school class photo in the French Capital of Paris, France. To learn more, click here...
College Frere du Sacre-Coeur, Cayes, Haiti, 1971-1980.
OCCUPATION
Pierre Richard Augustin is President/CEO of AdMerk Corp. Inc.
Thank you, Pierre Richard AUGUSTIN, MPA, MBA Find us on Google+