"10 Years Tax-Free Zones to bring New Wealth within Prince George's County"
"Transforming Prince George's County Public Schools as the
Best Performing Schools for Academic Excellence by 2018"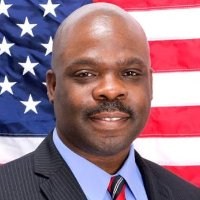 Vote Pierre Richard Augustin, MPA, MBA for Council of District 6 of Prince George's County to serve residents of South Bowie, Capitol Heights, District Heights, Forestville, Kettering, Largo, Mitchellville, and Upper Marlboro. I am running this campaign to win. Please vote for Pierre Richard Augustin in the Primary Election of June 24, 2014.
Learn more at http://www.paugustin.com/business
1. About Pierre Richard Augustin
First of all, I believe that Prince George's County Maryland is a great place to live and raise a family. I believe that fresh ideas are essentials in politics especially to bring new wealth in Prince George's County.
I am asking for your help to make a difference in Prince George's County. The issues at stake are real and the time for action is now. I stand for making Prince George's County public schools stronger because the high school dropout rate that is above 20% is totally unacceptable. I stand for safer streets because Prince George's County crimes statistics are higher and above the national average for both within the state of Maryland and the United States. I stand for higher paying jobs because for every job created, we are losing 1.1 job from company leaving Prince George's County.
2. Pierre Richard Augustin 's FAMILY
Mr. Pierre Richard AUGUSTIN is married and has four children. Mr. AUGUSTIN resides in Upper Marlboro, Maryland. From 2007, my primary focus was work and family. With three actives boys that played high school footballs and other sports (now in Colleges) and my daughter, a high school student in Upper Marlboro, whose second home is the basketball court, that kept me pretty busy and I enjoyed every moment of it. Fortunately, I was able to accompany my daughter's school basketball trip to Germany. Hopefully, I will not miss many games in 2014.
2. 1 A Few Words About My Son, Serge
My son, Serge Augustin, a Defensive Lineman #90 and senior college football player at Mercyhurst University in Erie, Pennsylvania said the following:
"Hey mom and dad. I just want to tell you that I really love you guys and I miss you a lot. Thank you for being my #1 fans and always doing your best to provide for me in whatever way possible. God couldn't have blessed me with any better parents.
Without both of you I wouldn't have made it this far. You guys are the best parents ever. I can't say thank you enough for everything you do for me. I know I am not the easiest kid to deal with at time because I don't listen. I need your help with following this football dream. I know I can make it with your help and support."
Pro Day March 4, 2014 --Serge said: "I got some Great News today from my agent. I have a Pro Day coming up March 4th at Slippery Rock University. I found out today after my workout. Anybody who knows me knows I'm emotional so I cried out of happiness and Thanking God for Opening doors for me. Man I am just so Blessed and Just want to give God the Glory because He made this Possible. So happy to be living out my dream. Thanks everybody for your support and praying for me. Come March 4th I will show out for the Man Upstairs."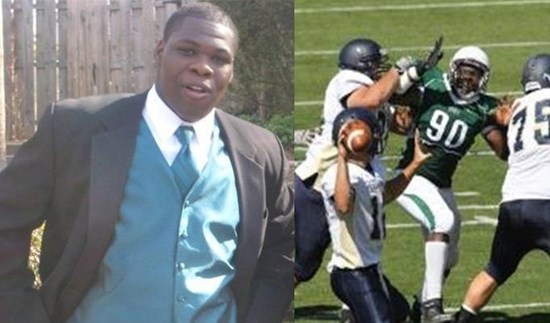 Stats & Mentions 3013: A fifth-year senior, Serge Augustin earned his first career postseason accolade with his ECAC All-Star selection. He led the Lakers with five quarterback sacks in 2013 and finished second on the team with ten tackles for a loss - his second consecutive double-digit output in that category. Augustin had 28 total tackles, including 18 solo stops.
Stats 2012: Senior defensive lineman Serge Augustin saw the most extensive action of his career and responded by leading the team in tackles for a loss (13.0) and sacks (8.0)...finished the season with 33 total tackles, including 13 solo stops...had a career-high five tackles against Slippery Rock on September 22 and against East Stroudsburg on November 10...recorded two sacks in a game twice - against Slippery Rock and at Millersville on September 8...finished with a career-high 2.5 tackles for a loss against Slippery Rock...also forced a fumble in the win over The Rock and earned the ECAC Division II Defensive Player of the Week award for his efforts...had at least one tackles for a loss in nine of his eleven games played... and his defensive teammates held Lock Haven to only 219 yards on Saturday, providing ample opportunity for the offense to produce results.
"During the homecoming game against Slippery Rock on Sept. 22, Augustin recorded five tackles, two-and-a-half tackles for a loss, two sacks and a forced fumble. For his performance, Augustin was honored as ECAC's Defensive Player of the week. It's a great honor to be named ECAC Defensive Player of the Week, it's a blessing. A lot of people who get recognized by the ECAC are really solid players," Augustin said.
2.2 A Few Words About My Son, Bertrand
My son Bertrand first picture in uniform at Army Basic Training. I am proud of you. Love Dad...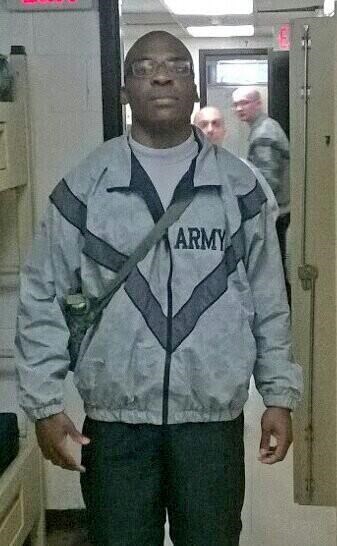 2.3 A Few Word About My Son, Napoleon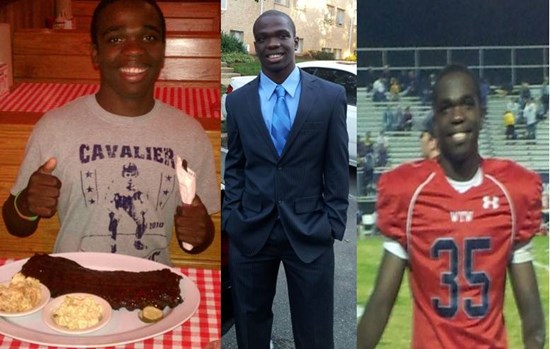 Napoleon is a natural born salesperson. In a matter of days, from door to door, he raised all the funds needed for hotel and accommodations to participate in the wrestling national in North Dakota. That was very impressive!!!
2.4 A Few Words About My Daughter, Marcy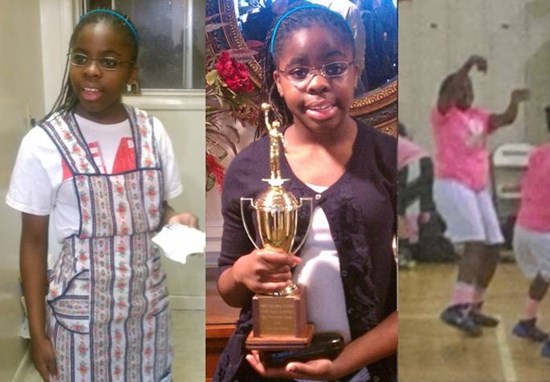 Marcy ultimate dream and goal is to play the point guard position at one of the top NCAA Division I Women's College Basketball program. Marcy's basketball experiences started at the age of 7 at her school, Mantua Elementary, Fairfax, Virginia and helped her teams won two championships under different coaches. Then, Marcy joined an AAU travel team and played year round as Point Guard.
Basically, my wife and I have been the soccer mom or dad per say. In addition of taking Marcy to the team practices at least 3 times per week and with her personal trainer, I have watched all of Marcy's local games and every AAU nationals games in Monroe, Louisiana (9U); Orlando, Florida (10U); Tennessee (11U); Ohio (12u); Orlando, Florida (13u) and traveled to Germany with her high school basketball team. In the 2011 summer league of Falls Church for 12u in Northern Virginia, Marcy was voted MVP (2011-2012) by the coaches for the County Select Basketball, Patriot Division.
2.5 A Few Words About My Wife, Briget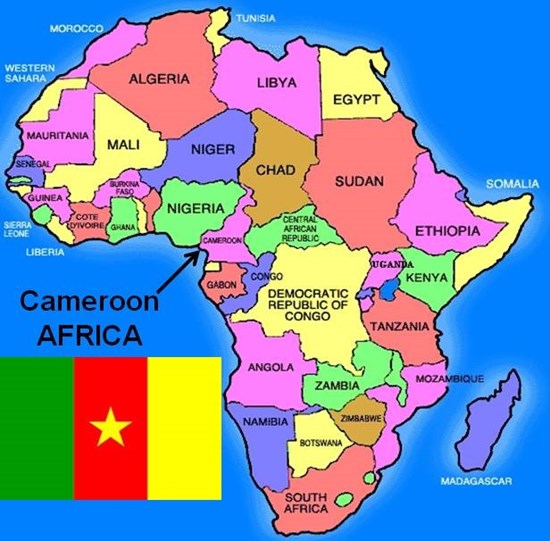 As they say, save the best for last. My wife Briget root is in Cameroon, Africa. According to Avline Ava, the founder of ARK Jammers, eighty-seven African Americans traced their roots to Cameroon, Central Africa through DNA blood test.
Briget holds a Bachelor of Science in Chemical Engineering and a Master of Material Science from the University of Massachusetts Lowell in Massachusetts. She has worked at Intel Corporation, Abbot Laboratories and the United States Patent Office.
Without her encouragement and support to stay focus, I may have not obtained my Political Science and Masters of Public Administration degree. I am forever grateful and thankful to God for her presence in my life and my children as well.
Please scroll down to read more ...
"Mr. Augustin...Your actions are that of a truly great American who still believes there is justice. My older son was a lifetime law enforcement officer and in the military. My younger son was a firefighter/paramedic his entire career. They both fervently believed in standing up for those who cannot defend or protect themselves. Were they here, they would be honored to know you. - Sincerely, Barbara"
Vote Pierre Richard AUGUSTIN for Council in District 6
of Prince George's County in the Democratic Primary Election of June 24, 2014
Pierre Richard Augustin holds a B. S. in Political Science with Business and Economics Minor, a Master of Business Administration (MBA) and a Master of Public Administration (MPA).
I am working very hard to earn your vote for Council of District 6 to serve residents of South Bowie, Capitol Heights, District Heights, Forestville, Kettering, Largo, Mitchellville, and Upper Marlboro. I am running this campaign to win. Please vote for Pierre Richard AUGUSTIN for Council in District 6 of Prince George's County in the Democratic Primary Election of June 24, 2014.
Will Fight For...
Vote Pierre Richard AUGUSTIN in the Democratic Primary Election of June 24, 2014 for Council in District 6 of Prince George's County, MD to serve the residents of South Bowie, Capitol Heights, District Heights, Forestville, Kettering, Largo, Mitchellville, and Upper Marlboro.
Tel: (301)761-4347 Email: PierreAugustin@paugustin.com
"Hi Mr. Augustin..., I live in Arlington VA, but I want to send a positive message your way. I commend your initiative and want to let you know that there are people out here who believe in and support your cause; not only in your community, but in communities everywhere. Dedicated and creative-minded people are hard to find, but they (we) are out here. Good luck and never give up!"
Forefathers' Contribution in the United States War of Independence
It is important to note that Pierre Richard Augustin's forefathers, the Chasseurs-Volontaires de Saint-Domingue, consisting of over 500 gens de couleur - free men of color or as free black men volunteers not as slaves, from the Caribbean Island of Hispaniola—fought on the French side under the command of the French Admiral the Comte d'Estaing and General Benjamin Lincoln for the Continental Army.

Pierre Richard Augustin's forefathers shed their blood alongside American colonial troops against the British in the Siege of Savannah, Georgia of September 15th to October 20th 1779.
The picture and writings above are from a monument that was constructed in Franklin Square of Savanah, Georgia, USA 230 years later, on October 11, 2009 to honor the Haitian soldiers who gave their lives in the American war for Independence: one of the most significant foreign contributions to the American Revolutionary War that ultimately led to the creation of the United States of America.
Hispaniola was the site of the first European colonies founded by Christopher Columbus on his voyages in 1492 and 1493. Hispaniola is now made up of two countries, Haiti being the first free black republic in the western hemisphere and the Dominican Republic.
Pierre Richard Augustin shares the same birth town with Jean-Jacques Audubon born in Les Cayes in the French colony of Saint-Domingue (now Haiti) who migrated to the United States and made significant contributions in the United States to the understanding of bird anatomy and behavior through his field notes.
In 1905, the National Audubon Society was incorporated and named in his honor. Its mission "is to conserve and restore natural ecosystems, focusing on birds...". Mr. AUGUSTIN proudly stand on the shoulders of his forefathers in his quest of public office to make a positive contribution to our country, the United States of America.
Pierre Richard Augustin was born in August 11, 1967 in Les Cayes. At a young age, his parents fulfilled his dream to attend school in Paris, France due to his desires to follow the footsteps of his forefathers. Then, Mr. AUGUSTIN attended high schools in New York and Massachusetts.
Pierre Richard Augustin had a vision and a desire to help improve the lives of others and to make a difference via public service. Thus, he majored in Political Science at Salem State University, Salem, Massachusetts.
Thereafter, in just 12-months, Pierre Richard Augustin earned a Master of Public Administration from the Institute of Public Service at Suffolk University, Boston, Massachusetts. A year later, while working full-time, Pierre Richard Augustin completed in 12-months as well a Master of Business Administration from the University of Massachusetts Lowell, Lowell, Massachusetts.
As a small business owner, Pierre Richard Augustin will be the voice for businesses of South Bowie, Capitol Heights, District Heights, Forestville, Kettering, Largo, Mitchellville and Upper Marlboro, MD. You can read Pierre Richard Augustin's plan: Bringing "New Wealth" to Prince George's County Initiative with "10 Years Tax-Free Zones within Prince George's County" to attract new business start-up, relocation, expansion & high paying jobs creation in Prince George's County at http://www.paugustin.com/business.
EDUCATION
MASTER OF BUSINESS ADMINISTRATION (MBA), 1999. Completed in 12 months, 1-1998 to 12-1998. University of Massachusetts, School of Management, Lowell, Massachusetts, http://www.uml.edu/.
MASTER OF PUBLIC ADMINISTRATION (MPA), 1997. Completed in 12 months, 1-1996 to 12-1996. Suffolk University, Institute of Public Service, Sawyer School of Management, Boston, Massachusetts, http://www.suffolk.edu/.
BACHELOR OF SCIENCE in POLITICAL SCIENCE with BUSINESS & ECONOMICS minors, 1992. Salem State University, Salem, Massachusetts, http://www.salemstate.edu/.
ABRAHAM LINCOLN High School, Brooklyn, New York, 1984-1985, http://www.abrahamlincolnhs.net/.
JOHN BOWNE High School, Flushing, New York, 1983-1984, http://www.johnbowne.org/.
LYNN ENGLISH High School, Lynn, Massachusetts, 1981-1983, http://www.lynnenglish.org/.
COLLEGE EUGENE DELACROIX (Equivalent to Junior High School), Paris, France, 1980-1981, http://clg-delacroix.scola.ac-paris.fr/.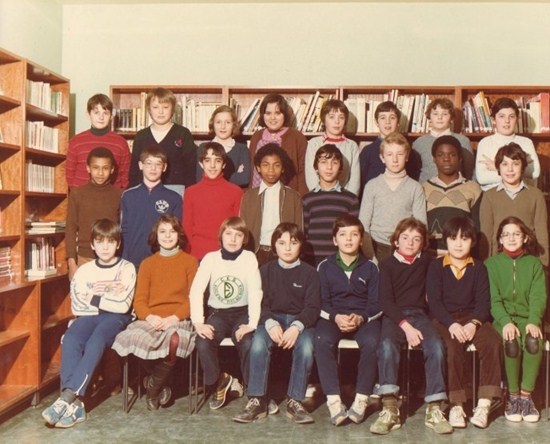 After 33 years, Pierre Richard Augustin still searching for Sandrine and his first school class photo in the French Capital of Paris, France. To learn more, click here...
College Frere du Sacre-Coeur, Cayes, Haiti, 1971-1980.
OCCUPATION
Pierre Richard Augustin is President/CEO of AdMerk Corp. Inc. aka AdMerk.mobi, incorporated in Delaware since 2002 and an Agency Protective Service Officer at E&A Protective Services, a contractor for the Department of Homeland Security.
FIRST HAND LEGAL EXPERIENCES WITH MORTGAGE PREDATORY LENDING
In January 1999, Mr. Pierre Richard Augustin achieved the American Dream of owning his first home. However, in December 2005, that dream turned into a nightmare that led him in bankruptcy and had to learn the law in terms of writing motions and legal briefs in federal bankruptcy court, federal district court, First Circuit Court of Appeal and all the way to the United States Supreme Court from 2005 to 2011.
Here is what one of the foremost expert in foreclosure defense litigation, Attorney Neil Garfield stated about Mr. Augustin at http://livinglies.wordpress.com/2008/05/07/foreclosures-tila-right-of-rescission-and-consequences/
"I have been inundated with TILA questions. So I went out hunting to see if anyone had already written about it in terms that a lay person might be able to understand.
What I found is shown below. I believe it to be generally correct and the citations are good citations of law. See this site for the entire write-up, http://rcxloan-civilaction14.blogspot.com/2008_09_01_archive.html. It should give most lay people an idea on how to handle this and it will be valuable to your lawyer if he/she is not totally familiar with the TILA context." - Attorney Neil Garfield
On January 14, 2010, Mr. Pierre Richard Augustin case reached the United States Supreme Court of America which demanded that his brief, although not a lawyer, be complied with the same rules that all practicing Attorneys must complied with in submitting his Certiorari before the Court for review. Indeed, Mr. Pierre Richard Augustin did comply with the request of the United States Supreme Court for Case #: 09-6103 and certified his case as a Public Interest as follows:
"CERTIFICATION OF PUBLIC INTEREST by Pierre Richard Augustin before The U.S. Supreme Court: A petition of writ of certiorari seeks an extraordinary remedy. Petitioner brings this action as a Supplemental Private Attorney General under 42 U.S.C. 1988 against Deutsche Bank National Trust and/or Chase Home Finance ("Respondents") and on behalf of the United States Government and/or the Federal Department of Justice (Ex Rel) to enforce the rights of himself and members of the public such as Barbara who emailed Petitioner the following comments:
"Your actions are that of a truly great American who still believes there is justice. My older son was a lifetime law enforcement officer and in the military. My younger son was a firefighter/paramedic his entire career. They both fervently believed in standing up for those who cannot defend or protect themselves. Were they here, they would be honored to know you. I am hopeful for the first time in almost two years. - Sincerely, Barbara"
To peruse the full brief as was submitted to the United States Supreme Court, No:09-6103, click on http://www.scribd.com/doc/184377796/US-Supreme-Court-Certiorary-09-6103
Thus, Mr. Pierre Richard Augustin had first hand experiences with predatory lending and understand the challenges that many Prince George's County residents and homeowners' American dream that turned into a nightmare as illustrated in the following article entitled:
"Minorities fall victim to predatory lenders by Barbara Reynolds, Posted at 06:58 PM ET, 07/16/2012":
"Suddenly it dawns on you that you lost your home and your life savings, and your credit rating tanked not by accident, but by design of predatory lenders. I am among those in that profile of black women who played by the rules that were passed down for generations through our families. We graduated from college with advanced degrees; we side-stepped instant spending gratification for prudent savings and investing in real estate. We paid our bills early to keep our credit scores above 700. Now we are at advanced ages, and instead of enjoying the fruit of our labor, our finances are in shambles because of the subprime housing implosion, and we are forced to find ways to start all over again."
Rest assured that Prince George's County homeowners and Maryland voters that I understand your pains and frustration in not finding help to really stop an unwarranted foreclosure, dealing with your home underwater or unfair modifications that left you speechless and in a state of disbelief. It is very easy to sympathize with someone that is going to trial and tribulations until it happens to you. Mr. Augustin will work with state officials to alleviate the burden by finding innovative ways and solution to help those in needs and preventing such catastrophy from occurring.
The following is a historical article that pertains to Prince George's County entitled "The Collapse of Black Wealth, by MONICA POTTS NOVEMBER 21, 2012". Prince George's County was a symbol of African American prosperity. Then came the housing crisis.When Joe Parker was a young, newly married public-school administrator who wanted to buy a home in 1974, he didn't even think about leaving Prince George's County, Maryland. It was where he and his parents had grown up. But when Parker first tried to bid on a house in a new development in Mitchellville, a small farming community that was sprouting ranch and split-level homes on old plantation lands, the real-estate agent demurred, claiming there were other buyers.
In truth, the development had been built to lure white, middle-class families to the county, which sits just east of Washington, D.C. Parker never told the agent that he served on a new county commission to enforce laws forbidding housing discrimination. He just persisted, he says, until he and his wife were able to bid. "My wife kept saying, 'Why don't you tell him?'" Parker recalls, but he refused to pull rank. "I said no, because what does the next black man do?"The next black families did arrive.
Throughout the 1980s, 1990s, and 2000s, most of the professionals who bought homes in Prince George's County came from Washington's black middle class. Laws that expanded minority homeownership, combined with a booming mortgage market, brought more and more black residents out to the suburbs. When Parker bought his home in the '70s, African Americans made up about 14 percent of the population in Prince George's County; by 2010, the share of black families would be almost 65 percent. Across the country, in the final decades of the 20th century, minorities were moving into suburbs in unprecedented numbers. But Prince George's County was distinct: It was one of the few places—like Southfield, Michigan, outside of Detroit; Warrensville Heights, Ohio, outside of Cleveland; and DeKalb County, Georgia, outside of Atlanta—that grew wealthier as it became blacker. Median income in Prince George's outpaced the national median from the 1970 census forward.
Prince George's County today is a collection of cities, small towns, and bedroom communities with a population of about 870,000. Home-improvement stores and shopping centers pepper broad boulevards; McMansion-filled subdivisions end in cul-de-sacs. With a median income of $71,260, it's wealthier than the state as a whole. There are Outback Steakhouses and Whole Foods markets. There are fall festivals, international festivals, and food festivals. There are pumpkin patches and Christmas-tree farms. Bowie, in the northern part of the county, is home to Bowie State University, a liberal-arts college that once trained black teachers as the Maryland Normal and Industrial School at Bowie. Joe Parker, now retired from the school system, serves as a neighborhood captain to welcome families into the development he bought into almost 40 years ago and is a neighborhood historian. His three sons still live in Prince George's County. It's home.
Prince George's County became emblematic of a long-delayed advance toward equality: the growth of black wealth in America. For three centuries, structural racism had prevented black families from building wealth. School systems, hiring practices, red-lining, and discriminatory lending practices all combined to deny the opportunities that white Americans, whether immigrant or native born, saw as their birthright. In the South, especially, there were more direct means of holding back black economic advancement: Violence was often directed toward black men and women who owned businesses or farms and toward those who fought for their right to work for fair wages. But in the 1980s, helped by laws that encouraged homeownership among minorities, African American families were at last able not only to earn higher incomes but to buy homes and build wealth.
Just from 1995 to 2004, black homeownership rates nationwide rose 6.5 percentage points, reaching a height of 49 percent in 2005. But those gains were almost entirely erased as the Great Recession began in 2008, with black homeownership rates dipping to 45 percent last year and continuing to fall. Nowhere is that more dramatically illustrated than in the stretch of suburbia that straddles the Beltway. At the height of the crisis, in 2009, the foreclosure rate in Prince George's County was 4.19 percent, compared to 1.87 percent in Maryland and 2.21 percent in the nation as a whole.
Even families who aren't losing their homes have seen values drop, making it more difficult to get loans to finance their children's education or their retirement. Mosi Harrington, the former executive director of the Housing Initiative Partnership, a Maryland nonprofit that helps people hold on to their homes, says declining home prices are particularly problematic for African Americans because they have inherited less than their white counterparts. "In your minority communities, wealth is not very deep," she says. "There's no family wealth to fall back on in hard times." Most middle-class families hold all of their wealth in their homes, and that's especially true for the median black family—the amount they hold in stocks is zero. That means the housing crisis has wiped out an entire generation of black wealth.
In general, African American families have few resources to tap for big-ticket items like college that are necessary for their children to remain middle-class. The gap between middle--class families and the top 1 percent is huge regardless of race, but the racial gaps are even larger. According to the Economic Policy Institute's State of Working America report, black households had a median net wealth of just $4,900 in 2010, compared with $97,000 for white households. A third of black households had zero or negative wealth.
"There's been a lot of attention brought to how much income inequality we've seen in this country, thanks to Occupy Wall Street," says Heidi Shierholz, an economist with the Economic Policy Institute. "I think people kind of have a handle on the dramatic income inequality we have. But wealth inequality swamps anything we see in income equality."
The story of Prince George's County is, in many ways, the economic history of black Americans writ large. While its post–civil rights boom was a heartening sign of the slow but hopeful rise of a durable black middle class, its sharp downturn during the Great Recession is one more sign that the arc of history has yet to bend in the direction of economic equality or justice.
The first black families in Prince George's County were slaves and indentured servants brought there by Southern planters who had settled in the swampy lowland, primarily to grow tobacco. The county, named for the Prince of Denmark who was married to England's Queen Anne, is about 500 square miles in the middle of what was then a colony, which was itself between what would become the Union and the Confederacy. Maryland passed its first laws to define slaves in the 1660s. A few black men bought their freedom by fighting in the Revolutionary War, but the vast majority of blacks in the state and in Prince George's County remained slaves through the antebellum period: In 1850, there were more than 11,000 slaves, the highest of any Maryland county, 1,138 freed blacks, and only 8,901 whites.
Maryland slaves weren't freed by the Emancipation Proclamation in 1863—it applied only to states in open rebellion, and Maryland didn't secede during the Civil War. They had to wait until a new state constitution went into effect in 1865. Some were then able to buy land in Prince George's County. Josiah Adams, who was born in 1817 most likely as a slave, pieced together, from 1871 to 1883, parcels of county land, amassing 48 acres by the time of his death in 1884. He passed that land on to his descendants, who lived in the area through the 1950s. Most of the African Americans who stayed in Prince George's remained as tenant farmers, tied to the farms where they had been slaves, meaning they were still financially, if not legally, bound to white landowners.
The first few decades of the 1900s brought a wave of middle-class African Americans who were able to buy homes on lands carved out specifically to create black communities. The first two black towns, North Brentwood and Fairmount Heights, were incorporated in the 1930s. They became suburban homes for graduates of the Tuskegee Institute who came to work in federal agencies and other regional industries.
In nearby D.C., Howard University, established in 1867, brought black educators to the county. More black families moved into these towns and started small businesses to serve the growing communities. Joe Parker's parents had grown up in the farming areas around the wealthy town of Upper Marlboro but moved to Fairmount Heights and operated a tavern and delicatessen in the 1930s. In 1950, the county's black population was 22,652 out of 194,182.
The county wasn't free of the violence that plagued black families throughout the South and Midwest, either. Locals can still point to a bridge in Upper Marlboro where lynchings were carried out. Until the 1970s, Prince George's County remained a tight hierarchy with whites at the top, which meant that black families were relegated to buying homes in areas only where the white majority allowed them to do so. That prevented black families from buying homes in the priciest neighborhoods, like Bowie, and also set a cap on the housing stock that would be available for new black homebuyers.
When civil-rights laws in the 1960s opened up new opportunities for African Americans, Prince George's County had a critical mass of black professionals and business owners on which to build. Parker and his peers fought to increase the number of African Americans in county-level government and to enforce federal and state laws to open access to homeownership opportunities. "I felt this was home," he says. "With all the problems here," he remembers thinking, "this place needs me here to help right the ship."
When middle-class Washington blacks began looking to the suburbs, especially after the 1968 riots, Prince George's County was a logical destination. The stable government jobs, both at the federal level and in municipalities around the region, kept pumping in middle-class black families. They were helped by the Community Reinvestment Act of 1977, which prohibited lending discrimination among low-income communities and communities of color. The county also remained affordable, especially relative to richer D.C. suburbs in Virginia and elsewhere in Maryland.
For the first time since slavery, the county in 1990 became majority black. Because black professionals were mostly displacing rural and working-class whites, Prince George's also became the wealthiest majority-black county in the nation. The rise of black suburbs like Prince George's County was largely seen as a self-directed, community-affirming choice, rather than a result of segregation. While there was some resistance from white residents, some white flight to other suburbs, and some reluctance to enter the county by commercial developers, such tension played less of a role in Prince George's than it did in other communities around the country.
"One of the things that happened is, because of earlier waves, as more people came, there was a critical mass," says Bill Sermons, research director with the Center for Responsible Lending, who grew up in the county after his family moved there in the 1980s. "You didn't have part of the story you had in other urban communities across the country," where black families would disperse and try to integrate white communities alone.
In 1993, President Bill Clinton strengthened the Community Reinvestment Act. The number of black families who owned their own homes rose from 42 percent to 46 percent nationwide. But near the end of his second term, in 1999, he signed another law that would have a profound, long-lasting effect on Prince George's County.
The Gramm-Leach-Bliley Act allowed lending banks and investment banks to operate under one roof. The credit market boomed, and new lending products proliferated. While the families living in Prince George's County may not have been discriminated against in their personal lives, they were still not free of discrimination when it came to buying homes. Black families were disproportionately receiving mortgages and home-equity loans best described by a word that wouldn't enter the lexicon for another decade: "subprime."
Predatory brokers flooded markets like Prince George's County. "You had a lot of people there who were prime targets," Sermons says. "You had networks of brokers and others who were targeting communities and working through churches and doing other kinds of things to find the kind of people they could put into these mortgages."
The families hardest hit were those who bought at the height of the 2000 housing boom and lost their incomes during the Great Recession that followed. But it isn't just the families who face foreclosure—429 so far in 2012 alone—that were affected by the collapse. First-time homebuyers had taken out mortgages for expensive homes, and many families, who saw the values of the homes they'd owned for decades skyrocket, borrowed against their houses.
All those homes bought or refinanced at the height of the bubble, when home prices were unrealistically high, means that families who still have their jobs and enough income to ride out the crisis have nonetheless seen a huge drop in the wealth that they had worked their whole lives to build.
Today in Prince George's County, "the typical client has a mortgage of $300,000, and their house is worth $150,000," says Mary Hunter, a counselor with the Housing Initiative Partnership. "That's a huge problem, the fact that so many homes are underwater. There's no real solution. So many people here are underwater."
***What Can You Do To Help?***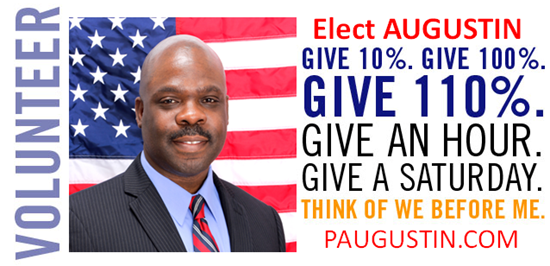 1. Campaigning door-to-door
2. Hosting House Parties or Fundraiser
3. Making telephone calls
4. Helping at the polls on Election Day
Financial donations needed to:
​1. Print campaign brochures
2. Social media outreach
3. Plan fundraising events
4. Get Out The Vote Drive
5. Snacks & beverages for volunteers
If you want to send a check by mail, please send it to...
Friends of Pierre Richard AUGUSTIN, P.O. Box 825, Upper Marlboro, MD 20773
According to Maryland Law, a person can contribute no more than $4,000 to one Maryland campaign finance entity and a total of $10,000 to all Maryland campaign finance entities during the four year election cycle ending Dec 31, 2014.
DONATE Online Today at http://paugustin.com/contribute
Thank you, Pierre Richard AUGUSTIN, MPA, MBA Find us on Google+