Chinese |

Francais / French |

Espagnol / Spanish |

Haitian Kreyol
AdMerk ... Import Export 进 囗 出口
888 Lucky Beers Now Looking for Licensed Beers
Distributors in USA and Importers Globally ... !!!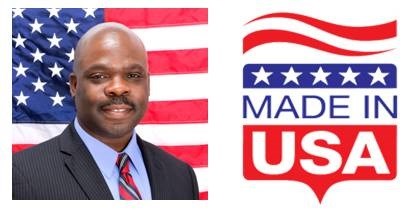 About Pierre Richard Augustin
I have worked in Harm's way in 1st line of Defense against Terrorists & Active Shooters in Protecting Federal Employees & Facilities such as the U.S. Custom and Border Patrol (CBP), US Citizenship and Immigration Services (USCIS), Drug Enforcement Administration (DEA), GSA Warehouse, Internal Revenue Services (IRS), United States Coast Guard HQ (USCG), Federal Protective Services Headquarters HQ (FPS), the Department of Transportation (DOT) and Federal Aviation Administration (FAA) in Virginia and Washington, D.C.

I have also served as a Sworn Special Police Officer for the Washington DC Metro Police Department. I had a vision to run a global company and a desire to help others, thus, I launched AdMerk Corp. Inc.
AdMerk Corp. Inc. Charitable Vision and Mission are:
1. Why Education?
We want to help individuals achieve their hopes and dreams for a brighter future.

2. Why Women/Entrepreneur?
We want to help women generate income because they tend to think of their families first.
2. 1 A Few Words About My Son, Serge
Serge is looking to take his football career at the NFL level...
May 2014 - My son, Serge Augustin was dominant on defense with 4 1/2 sacks in his Express debut at Erie Express Football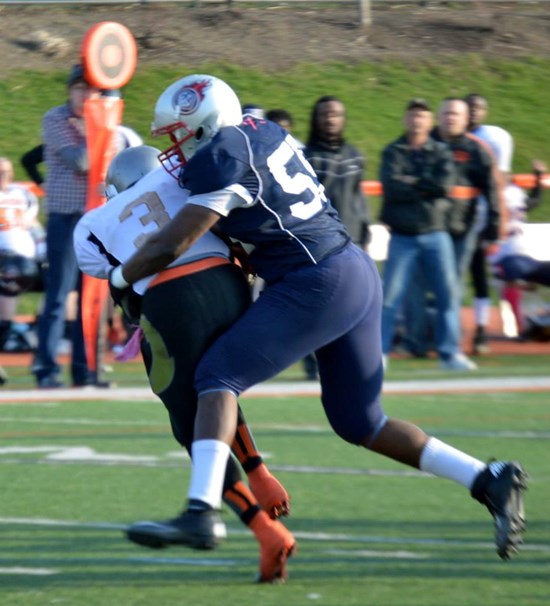 Biography - My son, Serge Augustin, a Defensive Lineman #90 and senior college football player at Mercyhurst University in Erie, Pennsylvania said the following:
"Hey mom and dad. I just want to tell you that I really love you guys and I miss you a lot. Thank you for being my #1 fans and always doing your best to provide for me in whatever way possible. God couldn't have blessed me with any better parents.
Without both of you I wouldn't have made it this far. You guys are the best parents ever. I can't say thank you enough for everything you do for me. I know I am not the easiest kid to deal with at time because I don't listen. I need your help with following this football dream. I know I can make it with your help and support."
Serge Augustin graduated from Mercyhurst University in December 2013. He was a dual major in Accounting & Finance. He is 6ft 2 inch, 255 lbs and played Nose Tackle and Defensive End in the 3-3-5 defensive scheme. Serge led his team in "sacks & two years" and "Total Field Loss" & one year. Serge has earned the ECAC Division II Defensive Player of the Week award in September 2012 and was named to the ECAC All-Star Team in December 2013.

Here's a link to his sports bio at his school at http://hurstathletics.com/roster.aspx?rp_id=5489&path=football.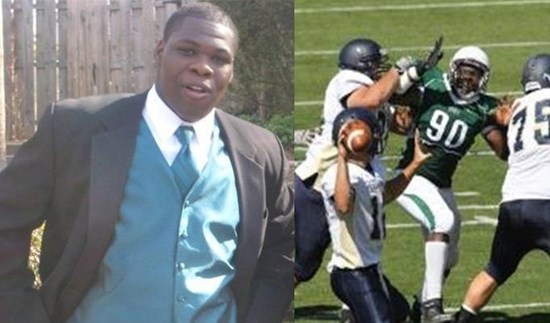 Stats & Mentions 3013: A fifth-year senior, Serge Augustin earned his first career postseason accolade with his ECAC All-Star selection. He led the Lakers with five quarterback sacks in 2013 and finished second on the team with ten tackles for a loss - his second consecutive double-digit output in that category. Augustin had 28 total tackles, including 18 solo stops.
Stats 2012: Senior defensive lineman Serge Augustin saw the most extensive action of his career and responded by leading the team in tackles for a loss (13.0) and sacks (8.0)...finished the season with 33 total tackles, including 13 solo stops...had a career-high five tackles against Slippery Rock on September 22 and against East Stroudsburg on November 10...recorded two sacks in a game twice - against Slippery Rock and at Millersville on September 8...finished with a career-high 2.5 tackles for a loss against Slippery Rock...also forced a fumble in the win over The Rock and earned the ECAC Division II Defensive Player of the Week award for his efforts...had at least one tackles for a loss in nine of his eleven games played... and his defensive teammates held Lock Haven to only 219 yards on Saturday, providing ample opportunity for the offense to produce results.
"During the homecoming game against Slippery Rock on Sept. 22, Augustin recorded five tackles, two-and-a-half tackles for a loss, two sacks and a forced fumble. For his performance, Augustin was honored as ECAC's Defensive Player of the week. It's a great honor to be named ECAC Defensive Player of the Week, it's a blessing. A lot of people who get recognized by the ECAC are really solid players," Augustin said.
2.2 A Few Words About My Son, Bertrand
My son Bertrand first picture in uniform at Army Basic Training on left and graduation on right. I am proud of you. Love Dad...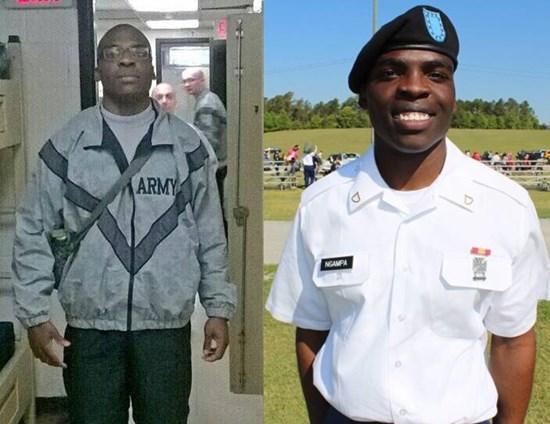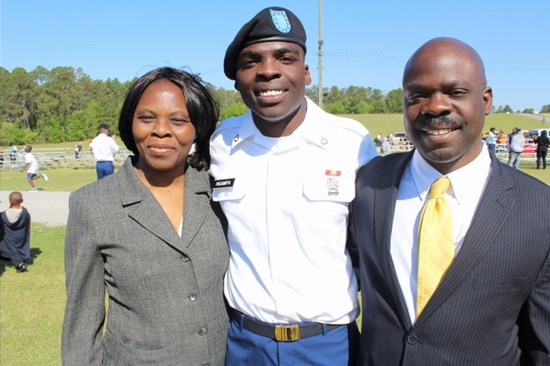 2.3 A Few Word About My Son, Napoleon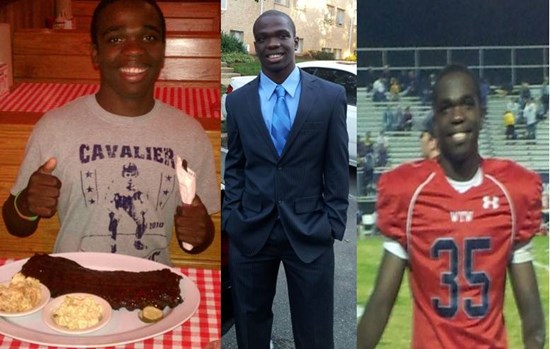 Napoleon is a natural born salesperson. In a matter of days, from door to door, he raised all the funds needed for hotel and accommodations to participate in the wrestling national in North Dakota. That was very impressive!!!
2.4 A Few Words About My Daughter, Marcy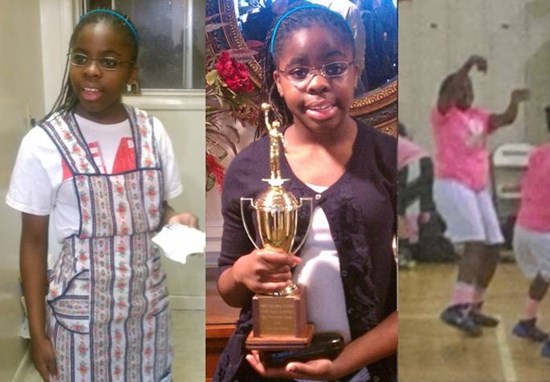 Marcy ultimate dream and goal is to play the point guard position at one of the top NCAA Division I Women's College Basketball program. Marcy's basketball experiences started at the age of 7 at her school, Mantua Elementary, Fairfax, Virginia and helped her teams won two championships under different coaches. Then, Marcy joined an AAU travel team and played year round as Point Guard.
Basically, my wife and I have been the soccer mom or dad per say. In addition of taking Marcy to the team practices at least 3 times per week and with her personal trainer, I have watched all of Marcy's local games and every AAU nationals games in Monroe, Louisiana (9U); Orlando, Florida (10U); Tennessee (11U); Ohio (12u); Orlando, Florida (13u) and traveled to Germany with her high school basketball team. In the 2011 summer league of Falls Church for 12u in Northern Virginia, Marcy was voted MVP (2011-2012) by the coaches for the County Select Basketball, Patriot Division.
On Saturday, April 5, 2014, I got to see Marcy #20 first Live game on ESPN2 playing at the Dick's Sporting Goods Girls High School National Tournament with her team, Riverdale Baptist ranked #1, Upper Marlboro, MD at Madison Square Garden in New York City, the Big Apple and tweeted the following once the final buzzer sounded below ...
CHAMPION, Congrats 2 my daughter HS basketball team, Riverdale Baptist #1, Upper Marlboro, MD 4 winning HS National Tournament, Go Crusaders — Pierre R Augustin (@ElectAugustin) April 5, 2014
2.5 A Few Words About My Wife, Briget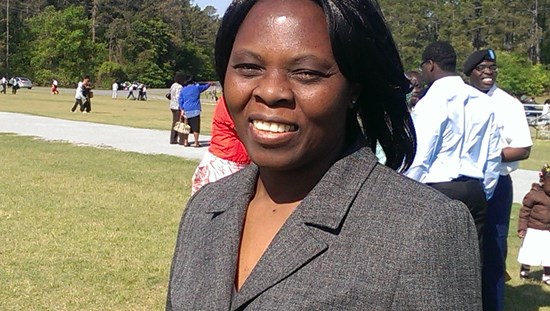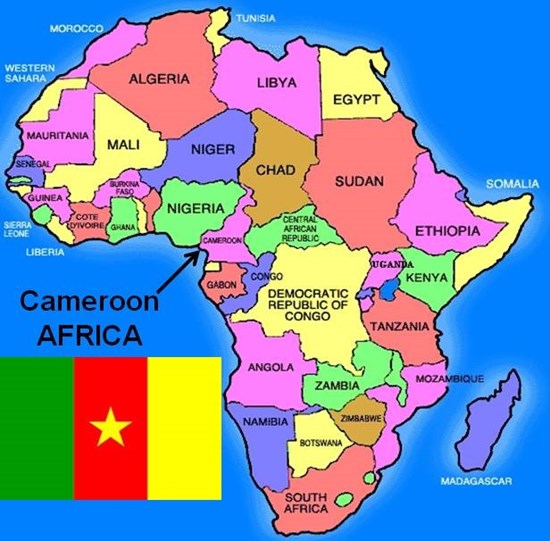 As they say, save the best for last. My wife Briget root is in Cameroon, Africa. According to Avline Ava, the founder of ARK Jammers, eighty-seven African Americans traced their roots to Cameroon, Central Africa through DNA blood test.
Briget holds a Bachelor of Science in Chemical Engineering and a Master of Material Science from the University of Massachusetts Lowell in Massachusetts. She has worked at Intel Corporation, Massachusetts, Abbot Laboratories, Illinois and the United States Patent & Trademark Office, Virginia.
Without her encouragement and support, I may have not obtained my Political Science and Masters of Public Administration degrees. I am forever grateful and thankful to God for her presence in my life and my children as wells.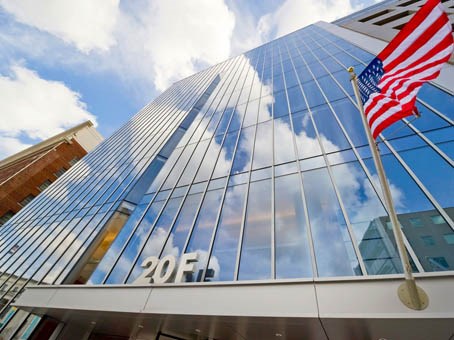 AdMerk Corp. Inc., 20 F Street N.W. 7th Floor, Washington, DC 20001
(617)202-8069 or pierreaugustin@paugustin.com
I hold a B.S. in Political Science at Salem State University, Salem, Massachusetts.
Thereafter, in just 12-months, I earned a Master of Public Administration from the Institute of Public Service at Suffolk University, Boston, Massachusetts.
A year later, while working full-time, I completed in 12-months a Master of Business Administration from the University of Massachusetts Lowell, Lowell, Massachusetts.
"Mr. Augustin...Your actions are that of a truly great American who still believes there is justice. My older son was a lifetime law enforcement officer and in the military. My younger son was a firefighter/paramedic his entire career. They both fervently believed in standing up for those who cannot defend or protect themselves. Were they here, they would be honored to know you. Sincerely, Barbara
Pierre Richard Augustin holds a B. S. in Political Science with Business and Economics Minor, a Master of Business Administration (MBA) and a Master of Public Administration (MPA).
Tel: (617) 202-8069 Email: PierreAugustin@paugustin.com
"Hi Mr. Augustin..., I live in Arlington VA, but I want to send a positive message your way. I commend your initiative and want to let you know that there are people out here who believe in and support your cause; not only in your community, but in communities everywhere. Dedicated and creative-minded people are hard to find, but they (we) are out here. Good luck and never give up.
My Forefathers' Contributions in United States & South America War of Independence
Worthy Mentioned #1 - Forefathers Participation in U.S. War of Independence
Pierre Richard Augustin Forefathers' participation in the U.S. War of Independence recognized by the United States Congress, H. Res. 909.
It is important to note that my forefathers, the Chasseurs-Volontaires de Saint-Domingue, consisting of over 500 free black men or free men of color willingly left their families and love's one from the Caribbean Island of Haiti to fight on the French side under the command of the French Admiral the Comte d'Estaing and General Benjamin Lincoln for the Continental Army in the American War of Independence from England in 1779 in Savannah, Georgia.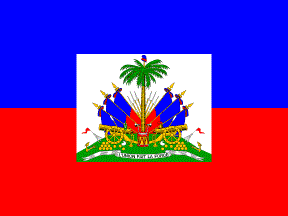 The largest "all Black regiment" on either side to take part in the American Revolution war. The Regiment was also the first French "all Black regiment" in the history of the French Army.
Although initially successful, the French and American forces were driven back by the counterattack of the British Regular reserves commanded by Col John Maitland.
The Haitians soldiers were assigned to rearguard the position of American and French forces and were credited with saving American and French Allied forces from destruction.
My forefathers shed their blood alongside American colonial troops against the British in the Siege of Savannah, Georgia of September 15th to October 20th 1779 for the cause of liberty.
The picture and wording above are from a monument that was constructed in Franklin Square of Savannah, Georgia, USA 230 years later, on October 11, 2009 to honor the Haitian soldiers who gave their lives in the American war for Independence: one of the most significant foreign contributions to the American Revolutionary War that ultimately led to the creation of the United States of America.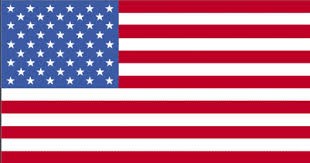 Hispaniola was the site of the first European colonies founded by Christopher Columbus on his voyages in 1492 and 1493. Hispaniola is now made up of two countries, Haiti being the first free black republic in the western hemisphere and the Dominican Republic.
Worthy Mentioned # 2 - National Audubon Society
I share the same birth town with Jean-Jacques Audubon born in Les Cayes in the French colony of Saint-Domingue (now Haiti) who migrated to the United States and made significant contribution in the United States to the understanding of bird anatomy and behavior through his field notes.
In 1905, the National Audubon Society was incorporated and named in his honor. I proudly stand on the shoulders of my forefathers to make a positive contribution to our country, the United States of America and more specifically in Maryland.
Worthy Mentioned # 3 - Forefathers helped Free the Black Slaves in South America Taken from Africa
In 1822, My forefathers', the Haitians freedom fighters, willingly joined the Army of Simon Bolivar to liberate modern day 1) Venezuela, 2) Colombia, 3) Ecuador, 4) Peru and 5) Bolivia of South America that Spain were ruling and freed the Black slaves taken from Africa.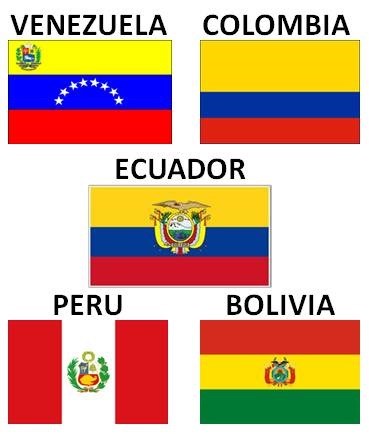 "Simon Bolivar a native of Venezuela, also known as the Liberator, proclaimed his country independent around 1812, but was later defeated by the troops of Ferdinand VII of Spain and was forced to flee to Jamaica with his companion of arms at the end of 1815.

From there, Simon Bolivar went to the southern city of Les Cayes, Haiti, "my birth place" where he and his peers were well received by the Haitian General Marion and the population. Simon Bolivar later made his way to the Capital of Haiti, Port-au-Prince, where he met with Haitian President, Alexandre Petion who supported his noble causes for independence and nicknamed him "the author for independence in South America".

In the city of Les Cayes, Simon Bolivar received weapons and ammunitions and was even granted the permission to enroll my forefathers, Haitian freedom fighters, who devoted their life for the noble cause of liberty.
In return, President Alexandre Petion only ask one thing of Bolivar:
"to liberate the black slaves taken from Africa in all the countries that he would have liberated from Spain".
Bolivar returned to his country ready to put his pledge to Petion into action and began by liberating his own slaves on his plantation of San-Mateo.

However when he proclaimed general freedom for all slaves, all slave-owners and even his own lieutenants turned against him and was forced again to seek exile in Haiti, this time in the city of Jacmel where he spent six months.
He later returned to South America after many struggles and fierce battles, Simon Bolivar and his army made in part of Haitian freedom fighters, defeated the Spanish Imperial army in Colombia and won that country independence in 1819.
He liberated his country Venezuela, this time for good in 1821 and Ecuador in 1822. As President, he helped the unification of Venezuela, Colombia and Ecuador into the Gran Colombia.
Simon Bolivar also helped with the liberation of Peru and Bolivia (Upper Peru) which was named after Simon Bolivar, one of South America's greatest liberator."
EDUCATION
MASTER OF BUSINESS ADMINISTRATION (MBA), 1999. Completed in 12 months, 1-1998 to 12-1998. University of Massachusetts, School of Management, Lowell, Massachusetts, http://www.uml.edu/.
MASTER OF PUBLIC ADMINISTRATION (MPA), 1997. Completed in 12 months, 1-1996 to 12-1996. Suffolk University, Institute of Public Service, Sawyer School of Management, Boston, Massachusetts, http://www.suffolk.edu/.
BACHELOR OF SCIENCE in POLITICAL SCIENCE with BUSINESS & ECONOMICS minors, 1992. Salem State University, Salem, Massachusetts, http://www.salemstate.edu/.
LYNN ENGLISH High School, Lynn, Massachusetts, 1984-1985, http://www.lynnenglish.org/.
JOHN BOWNE High School, Flushing, New York, 1983-1984, http://www.johnbowne.org/.
ABRAHAM LINCOLN High School, Brooklyn, New York, 1981-1983, http://www.abrahamlincolnhs.net/.
COLLEGE EUGENE DELACROIX (Equivalent to Junior High School), Paris, France, 1980-1981, http://clg-delacroix.scola.ac-paris.fr/.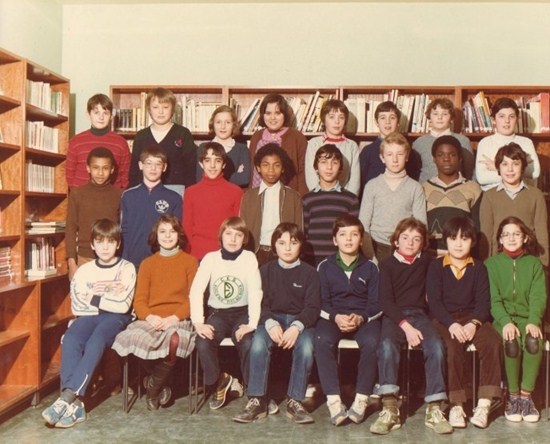 After 33 years, Pierre Richard Augustin still searching for Sandrine and his first school class photo in the French Capital of Paris, France. To learn more, click here...
College Frere du Sacre-Coeur, Cayes, Haiti, 1971-1980.
OCCUPATION
Pierre Richard Augustin is President/CEO of AdMerk Corp. Inc.
Thank you, Pierre Richard AUGUSTIN, MPA, MBA Find us on Google+