Chinese |

Francais / French |

Espagnol / Spanish |

Haitian Kreyol
After many
👏
😀
👍successful and triumphant world
🌎 tours in
🇹🇼
🇨🇳
🇳🇱
🇬🇧
🇸🇪
🇩🇪
🇲🇽
🇯🇵 to promote the 888 Lucky Beer
🍻 of Washington DC, many people who are craft beers
🍻 lovers
❤️ around the world said: "888 is a beautiful beer and the best IPA craft beer ever".
🌎🌍🌏 | China
🇨🇳 Taiwan 🇹🇼 Japan 🇯🇵
🌎🌍🌏 | United Kingdom 🇬🇧 Sweden 🇸🇪 Germany 🇩🇪
🌎🌍🌏 | Haiti
🇭🇹 Mexico 🇲🇽 Venezuela 🇻🇪 Ecuador 🇪🇨 Bolivia 🇧🇴 Peru 🇵🇪 Colombia 🇨🇴 Costa Rica 🇨🇷
🌎🌍🌏 | Angola🇦🇴 Benin🇧🇯 BurkinaFaso🇧🇫 Cameroon🇨🇲 Chad🇹🇩 Congo Brazzaville🇨🇩EquatorialGuinea🇬🇳 Gabon🇬🇦 Gambia🇬🇲 Ghana🇬🇭Côte d'Ivoire/Ivory Coast🇨🇮 Liberia🇱🇷 Mali🇲🇱 Mozambique🇲🇿 Namibia🇳🇦 Niger🇳🇪 Nigeria🇳🇬 Senegal🇸🇳 SouthAfrica🇿🇦 Togo🇹🇬 Democratic Republic Congo🇨🇬
Great News! AdMerk Corp. Inc., the brands owner of 888 Lucky IPA, 888 Pilsner and 888 Stout, is approved as a global supplier to the famous Walmart market.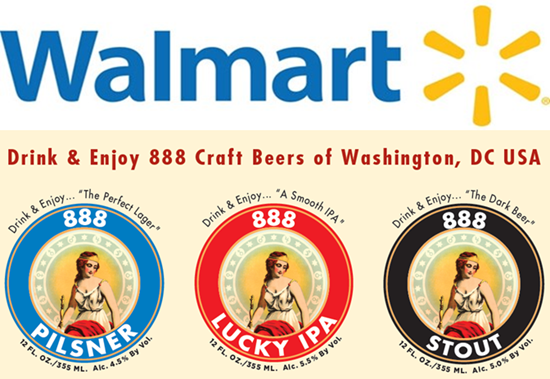 888 Lucky Beer Press Conference in Tokyo, Japan
888 Crafts Beers at Whole Foods in USA, Canada and UK Soon!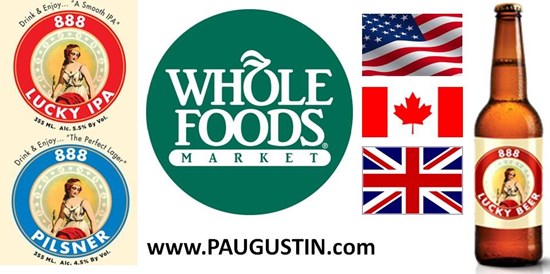 888 Washington DC authentic Craft Beer and Food soon in Tokyo, Japan

Washington DC USA - While most D.C.-area beer companies attempt to bolster their local cred, Mr. Augustin has been traveling the continents, introducing his 888 LUCKY IPA and 888 Pilsner to craft-beer lovers and importers alike, looking for a path to expand internationally.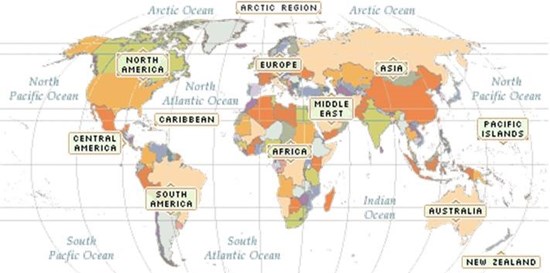 On the 10th stop of his ambitious global tours, in Tokyo, Japan, Mr. Augustin proudly presented his brand to Japanese enthusiasts at the American Beer Experience. In spite of jet-lag exhaustion and fierce competition, his 888 Washington D.C brand was an absolute hit, in fact, leaving Pierre with nothing but six bottles of his IPA by the end of weekend and the 888 Pilsner was sold out.
One couple in particular fell for Mr. Augustin and his 888 Lucky beers, Emi, a Japanese national and head-hunter, and her Norwegian husband, Tor, a bartender in the Shibuya district. Mr. Augustin said Emi reminded him of his Taichi teacher, that he met a year and a half prior, in Chongqing, China.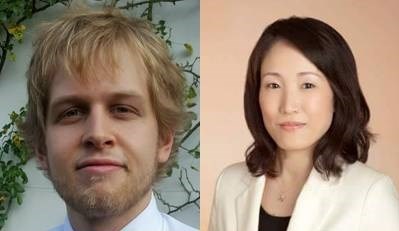 Mr. Augustin talked about how his encounter with the Taichi teacher left him moved, and inspired to actualize his own passions. Upon returning from China, Mr. Augustin had founded 888 Lucky beers, dedicated to the Taichi teacher, and paying forward the kindness he had been shown in a foreign place. Eight is the luckiest number in China, representing Luck, Wealth and Prosperity, something we all should aspire to wish for other people.
Emi and her husband were both volunteers at the American Craft Beer Experience in Tokyo, and just a day later, the three of them met again. The idea of an 888 Washington DC bar in Tokyo. Japan was born the same evening. Mr. Augustin credited the couple for briefly enlightening him on the feisty bar industry of the capitol.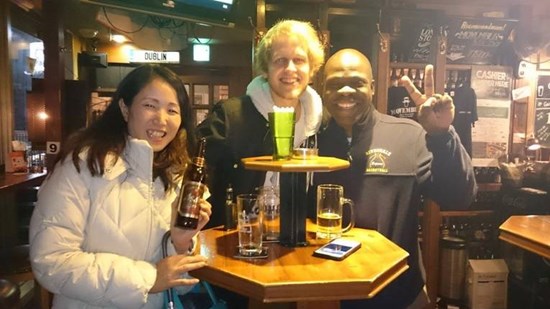 Emi insisted that the name, interior and the location must reflect the prestigious (or so perceived) atmosphere of Washington D.C to create a unique appeal, and Tor suggested that incorporating local D.C cuisine, and dispelling the notion that all American food is unhealthy, would be essential to the success of this venture in Japan.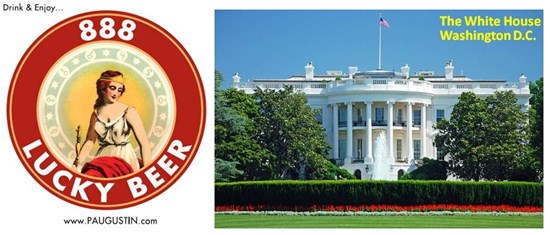 Emi emphasized that when she thinks of Washington D.C, she thinks of power, prestige and intellectualism. While Tokyo is constantly absorbing new trends, they often fizzle out almost immediately, but these ideals are perpetually attractive. The 888 Washington DC bar will attempt to capture that inspirational, intellectual atmosphere, provide a healthy take on capitol-area cuisine, and serve Mr. Augustin's excellent craft beers.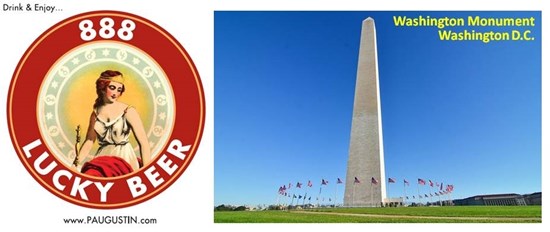 Everything will be in English, to best carry over a raw impression of Washington D.C, while allowing Japanese nationals some language practice. At the core of everything, is the importance of kindness amongst strangers, passing on the feeling that inspired Mr. Augustin to create his craft beer brand in the first place.
Mr. Augustin says that his vision is to share with Tokyo locals and visitors a glimpse into the iconic historical monuments, the art, and also the cultural lifestyles of Washington D.C. Consumers will be provided a culinary experience unlike any other in Japan, and an inspirational atmosphere that immerses them in notions of prestige, sophistication and greatness. The walls and craft beer bottles will cleanly present the major attractions of D.C, and every season will bring a new limited 888 Lucky brew with a new design and a new rich flavour.
The trio, Emi, Tor and Pierre, are currently working diligently to bring the concept to life. Our objectives are to simply offer the opportunity to experience the social, cultural and culinary lifestyles of Washington DC, the Capitol of the United States, without any jet lag.
The 888 Washington DC bar and authentic food from Washington DC debut is set for the summer of 2017. For more information, visit the 888 Crafts Beers site at
http://www.paugustin.com
AdMerk Corp. Inc. Headquarters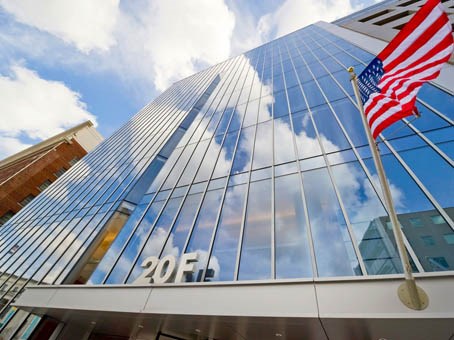 20 F Street N.W., 7th Floor, Washington DC 20001 USA (617) 202-8069
Google+
Google+