Chinese |

Francais / French |

Espagnol / Spanish |

Haitian Kreyol
After many
👏
😀
👍successful and triumphant world
🌎 tours in
🇹🇼
🇨🇳
🇳🇱
🇬🇧
🇸🇪
🇩🇪
🇲🇽
🇯🇵 to promote the 888 Lucky Beer
🍻 of Washington DC, many people who are craft beers
🍻 lovers
❤️ around the world said: "888 is a beautiful beer and the best IPA craft beer ever".
🌎🌍🌏 | China
🇨🇳 Taiwan 🇹🇼 Japan 🇯🇵
🌎🌍🌏 | United Kingdom 🇬🇧 Sweden 🇸🇪 Germany 🇩🇪
🌎🌍🌏 | Haiti
🇭🇹 Mexico 🇲🇽 Venezuela 🇻🇪 Ecuador 🇪🇨 Bolivia 🇧🇴 Peru 🇵🇪 Colombia 🇨🇴 Costa Rica 🇨🇷
🌎🌍🌏 | Angola🇦🇴 Benin🇧🇯 BurkinaFaso🇧🇫 Cameroon🇨🇲 Chad🇹🇩 Congo Brazzaville🇨🇩EquatorialGuinea🇬🇳 Gabon🇬🇦 Gambia🇬🇲 Ghana🇬🇭Côte d'Ivoire/Ivory Coast🇨🇮 Liberia🇱🇷 Mali🇲🇱 Mozambique🇲🇿 Namibia🇳🇦 Niger🇳🇪 Nigeria🇳🇬 Senegal🇸🇳 SouthAfrica🇿🇦 Togo🇹🇬 Democratic Republic Congo🇨🇬
Great News! AdMerk Corp. Inc., the brands owner of 888 Lucky IPA, 888 Pilsner and 888 Stout, is approved as a global supplier to the famous Walmart market.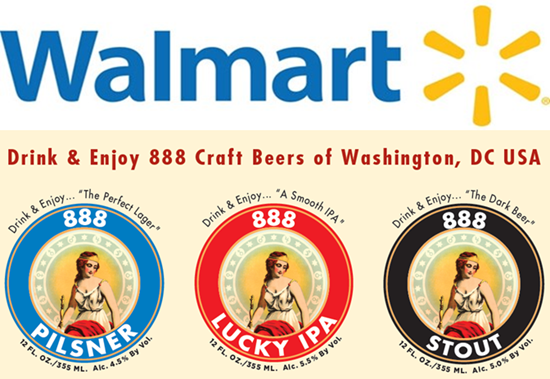 888 Lucky Beer Press Conference in Tokyo, Japan
888 Crafts Beers at Whole Foods in USA, Canada and UK Soon!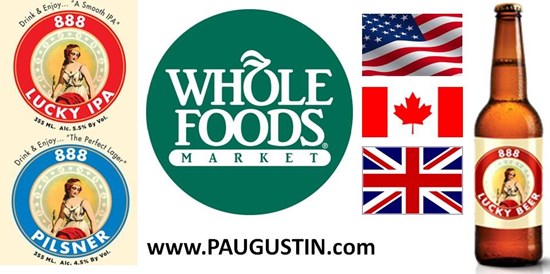 Please Contribute to First-Ever American 888 Craft Beers Tours of 9 Cities in China, learn more http://www.paugustin.com/donate
"People thought 888 Lucky Beer was a really good IPA says Allison"
888 Lucky Beers Now Looking for Importers Globally ... !!!
Open Letter to the President of Colombia, the First Lady, the Great People of Colombia and South America

Chinese

Francais
Lettre ouverte au Président du Colombie, la Première Dame, le grand peuple Colombien et l'Amérique du Sud

Spanish
Carta Abierta al Presidente de Colombia, la Primera Dama, la Gran Gente de Colombia y Sudamérica

Haitian Creole
Lèt ouvè a Prezidan Kolonbi, premye dam la, gran pèp Kolonbi a ak Amerik di Sid

The history of the liberation of modern day Venezuela, Colombia, Ecuador, Peru and Bolivia from Spain and the slaves taken from Africa to South America by Spain did not come about in 8 seconds, 8 minutes and 8 hours or 888.
Simon Bolivar a native of Venezuela, also known as the Liberator, proclaimed his country independence around 1812, but was later defeated by the troops of Ferdinand VII of Spain and forced to flee to Haiti with his companion of arms at the end of 1815.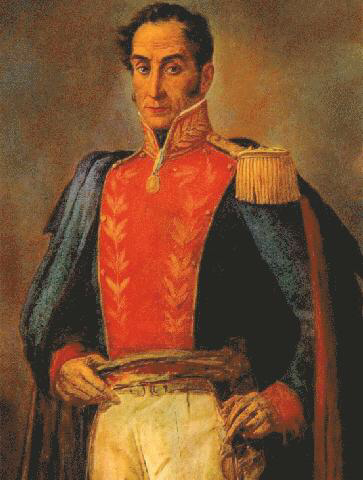 Simon Bolivar ended up in the southern city of Les Cayes, Haiti, "my birth place" where he and his peers were well received by the Haitian General Marion and the population.
Simon Bolivar met with the President of the First Free Black Republic in the Western Hemisphere, Alexandre Petion, who supported his noble causes for independence and nicknamed him "the author for independence in South America".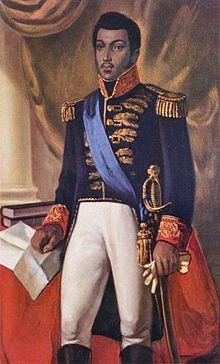 In the city of Les Cayes, Haiti, Simon Bolivar received weapons, ammunitions and granted the permission to enroll Haitians who willingly stepped forward to sacrifice their own lives for the noble cause of independence & liberty from colonialism for the Venezuela, Colombia, Ecuador, Peru and Bolivia as well as freedom of all the slaves taken from Africa to South America by Spain.
Simon Bolivar wanted to name President Alexandre Petion the "author of Liberty" but he refused. Instead, President Alexandre Petion only ask one thing of Simon Bolivar: "to abolish slavery in all the countries that he would have liberated" with the help of the "Haitian Freedom Fighters".
Simon Bolivar returned to Venezuela ready to put his pledge to President Alexandre Petion of Haiti into action and began by liberating his own slaves on his plantation of San-Mateo. However when he proclaimed general freedom for all slaves, the slave-owners and even his own lieutenants turned against him and was forced again to seek exile in Haiti a second time.
It was in the Bay of Jacmel (Southeast city of Haiti) that the design of the flags of both Venezuela and Colombia were conceived and derived from the red and blue flag of Haiti which is also noticeable in the flag of Ecuador as well.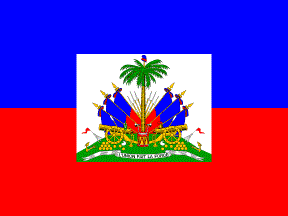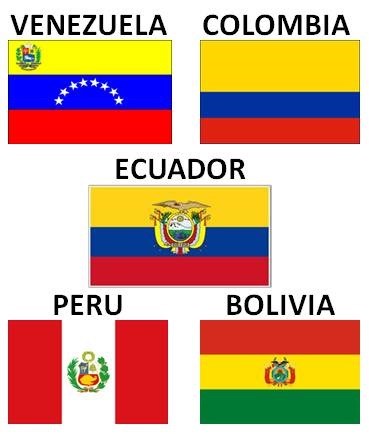 Simon Bolivar and the "Haitian Freedom Fighters" returned to South America after many struggles and fierce battles, Bolivar and his army made of Haitian Freedom fighters defeated the second Europeans Colonial Empire in the Western Hemisphere, the Spanish Imperial army in Colombia and won that country independence in 1819. Simon Bolivar and the Haitian freedom fighters liberated his country Venezuela, this time for good in 1821 and Ecuador in 1822.
17 years prior, After Toussaint Louverture's arrest in Haiti and deportation to France where he would die in 1803. Under Napoleon Bonaparte, the French attempted to re-enslave the island in 1802. The Haitian resistance continued under the armies led by General Jacques Dessalines.
Thomas Jefferson, slave owner, and one of America's revered 'founding fathers', initially supported the re-enslavement of Haiti. In a letter to Napoleon he said that "nothing will be easier than to furnish your army and fleet with everything and reduce Toussaint [L'Ouverture] to starvation."
Thomas Jefferson changed his mind, however, when he realised that Napoleon's desire to reincorporate Louisiana and Nouvelle Orléans (New Orleans) into the French Empire conflicted with American interests. Thomas Jefferson, therefore remained neutral, despite Haiti's Freedom fighters contribution along American colonials troops fighting the British in Savannah, Georgia in 1799.
Haiti, much smaller in population than the United States, was attacked by armies as large as those sent against America by Britain. In spite of military assistance to the French from Britain and Spain, in the fight of liberty, the Haitian Freedom Fighters would achieve one of the most triumphant and inspiring victories in military history, with more than 50,000 foreign soldiers lying dead on the battlefields.
The French were forced to withdraw from Haiti in 1803. The Haitian victory over the legions of Napoleon was achieved with much less foreign assistance than the United States enjoyed. A slave nation had defeated Napoleon Bonaparte greatest army ever sent forth or by the french imperial power.
Eventually, the Haitian victory over the French benefited Thomas Jefferson and America by forcing Napoleon Bonaparte to give up his plan of conquering the United States and sold the Louisiana territory which resulted in the expansion of the United States beyond the Appalachian Mountians and double its size. Haiti became the first Free Black Republic of the Western Hemisphere, the first nation to abolish slavery and helped set the events that led the United States to expand its territory.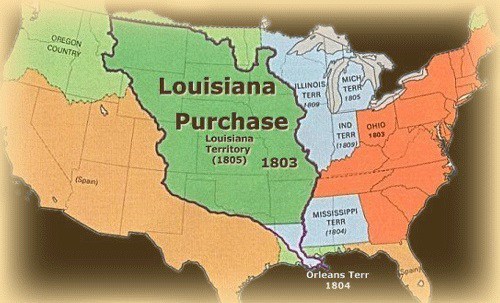 On April 30, 1803, U.S. representatives in Paris agreed to pay $15 million for about 828,000 square miles of land that stretched from the Mississippi River to the Rocky Mountains and from the Gulf of Mexico to Canada. This deal, known as the Louisiana Purchase, nearly doubled the size of the United States.
Simon Bolivar and the Haitian freedom fighters helped the unification of Venezuela, Colombia and Ecuador into the Gran Colombia. Simon Bolivar and the Haitian freedom fighters also helped liberate Peru and Bolivia (Upper Peru)".
Today, as a Haitian-born, I am honored to follow the footsteps and stand on the shoulders of my ancestors, the Haitian Freedom fighters, to launch the first-ever American 888 Lucky IPA and 888 Pilsner Craft Beers Tours of Venezuela, Columbia, Ecuador, Peru and Bolivia.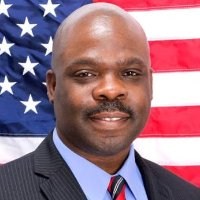 Date of travel: To be determined
Location: To be determined

In retrospect, as a child growing up in Haiti, I was always intrigued and fascinated by the Chinese culture and especially Kung Fu movies.

Hence, in February of 2015, I visited the beautiful country of China and spent a month in Chongqing. It was a dream that materialized just like a movie. The Chinese people were very friendly, hospitable, left a profound joy and admiration in my heart.

After experiencing the social lifestyle and the tradition of cheers, "ganbei" or 干杯 in China, upon my return in the United States of America (USA), I was inspired to start a craft beer company from a recipe I developed as a homebrewer.
The style of beer that I developed is the American version of the British India Pale Ale or IPA. The IPA style is known for its strong hop character, dates to the 1800s and is the fastest-growing and best-selling style of craft beer in USA.
In memory of the warm welcome that I received from China and following the footsteps of my ancestors, the "Haitian Freedom Fighters", I would like to offer the following toasts:


I. First Toast or 干杯
Mr. President, First Lady and the Great People of Colombia, please allow me to offer you an imaginary first toast or 干杯 of our 888 Lucky IPA and 888 Pilsner Craft Beers by raising my glass up but much lower than all of yours to show respect and wish you Luck, Wealth and Prosperity.

II. Second Toast or 干杯
It will be a great honor to personally offer you a second toast or 干杯 during my first visit to Colombia to introduce the first-ever American 888 Lucky IPA and 888 Pilsner Craft Beers.

III. Third Toast or 干杯
I am offering a third toast to the Great People of Colombia because I am certain that you will like, the 888 Lucky IPA named Best Tasting Beer in Brooklyn, New York, USA and the 888 Pilsner whose recipe won Gold at Maryland, USA craft beer competition, which are Made in Washington DC USA.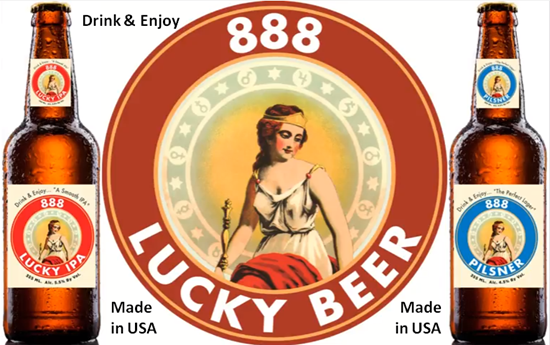 IV. Fourth Toast or 干杯
According to a Chinese proverb: "Hearing a hundred times is not as good as seeing once."
I am very excited to visit the Venezuela, Columbia, Ecuador, Peru and Bolivia and see with my own eyes the countries that my ancestors, the Haitian Freedom Fighters, liberated from colonialism and securing the freedom of the African slaves taken from Africa will be far better than ten thousand words can ever express.
Therefore, please allow me to offer you one last Toast or 干杯, I wish you once more, many years of Luck, Wealth and Prosperity or 888. Learn more at http://www.paugustin.com
Most Respectfully,

Pierre Richard Augustin, MPA, MBA
President and CEO, AdMerk Corp. Inc.
AdMerk Corp. Inc. Headquarters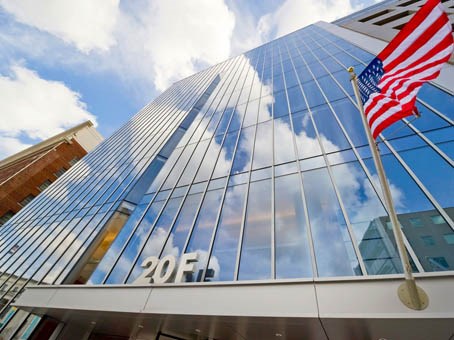 20 F Street N.W., 7th Floor, Washington DC 20001 USA (617) 202-8069
Google+
Google+