Chinese |

Francais / French |

Espagnol / Spanish |

Haitian Kreyol
After many
👏
😀
👍successful and triumphant world
🌎 tours in
🇹🇼
🇨🇳
🇳🇱
🇬🇧
🇸🇪
🇩🇪
🇲🇽
🇯🇵 to promote the 888 Lucky Beer
🍻 of Washington DC, many people who are craft beers
🍻 lovers
❤️ around the world said: "888 is a beautiful beer and the best IPA craft beer ever".
🌎🌍🌏 | China
🇨🇳 Taiwan 🇹🇼 Japan 🇯🇵
🌎🌍🌏 | United Kingdom 🇬🇧 Sweden 🇸🇪 Germany 🇩🇪
🌎🌍🌏 | Haiti
🇭🇹 Mexico 🇲🇽 Venezuela 🇻🇪 Ecuador 🇪🇨 Bolivia 🇧🇴 Peru 🇵🇪 Colombia 🇨🇴 Costa Rica 🇨🇷
🌎🌍🌏 | Angola🇦🇴 Benin🇧🇯 BurkinaFaso🇧🇫 Cameroon🇨🇲 Chad🇹🇩 Congo Brazzaville🇨🇩EquatorialGuinea🇬🇳 Gabon🇬🇦 Gambia🇬🇲 Ghana🇬🇭Côte d'Ivoire/Ivory Coast🇨🇮 Liberia🇱🇷 Mali🇲🇱 Mozambique🇲🇿 Namibia🇳🇦 Niger🇳🇪 Nigeria🇳🇬 Senegal🇸🇳 SouthAfrica🇿🇦 Togo🇹🇬 Democratic Republic Congo🇨🇬
Great News! AdMerk Corp. Inc., the brands owner of 888 Lucky IPA, 888 Pilsner and 888 Stout, is approved as a global supplier to the famous Walmart market.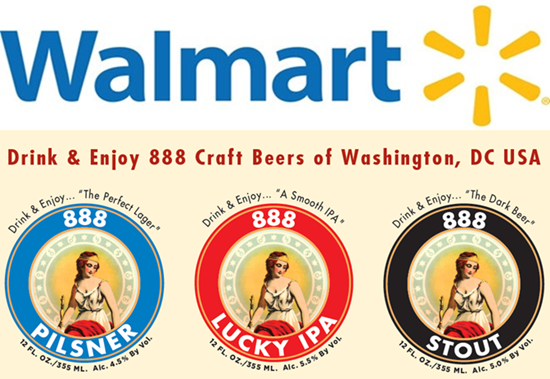 888 Lucky Beer Press Conference in Tokyo, Japan
888 Crafts Beers at Whole Foods in USA, Canada and UK Soon!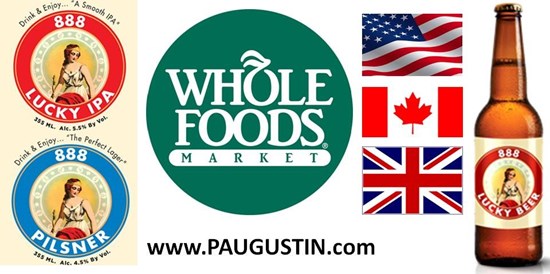 First-Ever American 888 Lucky IPA Craft Beer Cultural Tour of Qinhuangdao, China
"People thought 888 Lucky Beer was a really good IPA says Allison"
888 Lucky Beers Now Looking for Licensed Beers
Distributors in USA and Importers Globally ... !!!
Qinhuangdao Attractions
Situated in the northeast part of Hebei Province, and about 208kms from Beijing City, it is an ice-free port all the year round in north China. To the north is the east part of Mountain Yanshan, and to the southeast is wide Bohai Sea. Its landscape is renowned for its magnificent mountains and enchanting beach scenes. For instance, there are famous tour resorts such as beach scenic area, Pass City scenic area, etc, which take Beidai Rive, Shanhaiguan Pass, and Mountain Lao as their respective major attractions.


»Qinhuangdao Beidai River
Located in the southwest of Qinhuangdao City, about 16kms from the city center, Beidai River is a famous scenic spot resounded both home and abroad. It backs on Mt.Yan in the north, and faces the Bo Sea.
»Qinhuangdao Golden Seashore
Along the Bo Sea in the southeast of Changli county, the coasting is 52.1kms long featured thin sand, soft beach, clear water, as well as slack tide, a ideal place to enjoy sea-bathing, sun-bathing, sand-bathing, forest-bathing, and air-bathing.
»Qinhuangdao Middle Beach
Middle Beach reaches The seventh South Road in the east, extend to Pingshui Bridge in the west, ranks the coast of Bo Sea in the South and arrives at Heishi North Road in the north. Middle Beach takes the Tiger Stone as its center.
»Qinhuangdao Shanhaiguan Pass
Well-known as "the First Pass under Heaven", Shanhaiguan Pass became a site of China First Class National Cultural Site in 1961. It is one of the major passes of the Great Wall of China. Shanhaiguan Pass is a popular tourist destination, featuring the eastern end of the Great Wall.
»Qinhuangdao Yansai Lake
Yansai Lake is surrounded by remote mountains and canyon, extending 30kms. Along Yansai Lake stands various-shaped cliffs, natural scenery, green pines and wild apricot trees, which is usually called "Small Guilin", "Small Three Gorges".
»Longevity Hill, Qinhuangdao
Just as its name, this landscape is connected with "longevity". It gives prominence to the theme of "Longevity" with many forms including carving, architecture, calligraphy and so on.
»Old Dragon's Head, Qinhuangdao
Lying five kilometers south of Shanhaiguan Pass, old dragon's head is the eastern starting point of the Ming Dynasty Great Wall. It extends about 20 meters into the Bohai Sea like a dragon drinking water, hence its name.
»Jifa Agricultural Sightseeing Park, Qinhuangdao
Near the Beidaihe River coastline, Jifa Agriculture Sightseeing Park is the first national sightseeing park about agricultural field. It is divided into vegetable planting area, flower planting area, special animal breeding area as well as the entertainment area.
»Ledao (Ocean Park), Qinhuangdao
Laodao Ocean park, with the theme of Ocean Park, is 8kms from Qinhuangdao airport and 2kms to Old Dragon's Head Great Wall. The park offers rich and colorful entertainment items, which all bring happiness in your tour.