Chinese |

Francais / French |

Espagnol / Spanish |

Haitian Kreyol
After many
👏
😀
👍successful and triumphant world
🌎 tours in
🇹🇼
🇨🇳
🇳🇱
🇬🇧
🇸🇪
🇩🇪
🇲🇽
🇯🇵 to promote the 888 Lucky Beer
🍻 of Washington DC, many people who are craft beers
🍻 lovers
❤️ around the world said: "888 is a beautiful beer and the best IPA craft beer ever".
🌎🌍🌏 | China
🇨🇳 Taiwan 🇹🇼 Japan 🇯🇵
🌎🌍🌏 | United Kingdom 🇬🇧 Sweden 🇸🇪 Germany 🇩🇪
🌎🌍🌏 | Haiti
🇭🇹 Mexico 🇲🇽 Venezuela 🇻🇪 Ecuador 🇪🇨 Bolivia 🇧🇴 Peru 🇵🇪 Colombia 🇨🇴 Costa Rica 🇨🇷
🌎🌍🌏 | Angola🇦🇴 Benin🇧🇯 BurkinaFaso🇧🇫 Cameroon🇨🇲 Chad🇹🇩 Congo Brazzaville🇨🇩EquatorialGuinea🇬🇳 Gabon🇬🇦 Gambia🇬🇲 Ghana🇬🇭Côte d'Ivoire/Ivory Coast🇨🇮 Liberia🇱🇷 Mali🇲🇱 Mozambique🇲🇿 Namibia🇳🇦 Niger🇳🇪 Nigeria🇳🇬 Senegal🇸🇳 SouthAfrica🇿🇦 Togo🇹🇬 Democratic Republic Congo🇨🇬
Great News! AdMerk Corp. Inc., the brands owner of 888 Lucky IPA, 888 Pilsner and 888 Stout, is approved as a global supplier to the famous Walmart market.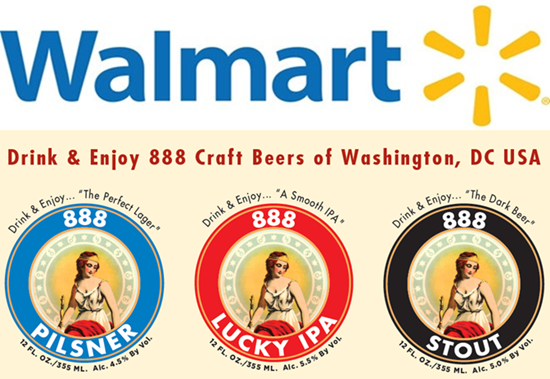 888 Lucky Beer Press Conference in Tokyo, Japan
888 Crafts Beers at Whole Foods in USA, Canada and UK Soon!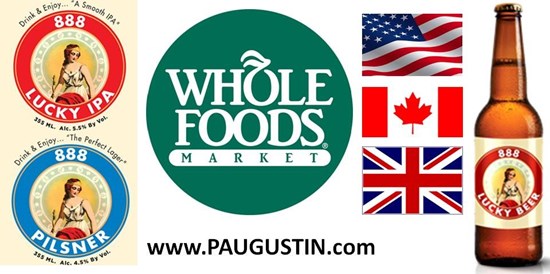 First-Ever American 888 Lucky IPA Craft Beers Tour of Beijing, China
"People thought 888 Lucky Beer was a really good IPA says Allison"
888 Lucky Beers Now Looking for Licensed Beers
Distributors in USA and Importers Globally ... !!!
Beijing is unarguably one of the most visited places in the world. Every year finds millions of people come to Beijing to see the capital of China, a fast changing metropolitan city of old and new. Beijing is a sleepless city, so you can easily find something for you at any time for whatever you like.

There are in fact a great number of tourist attractions and historic sites in Beijing. Some of these interesting places are within walking distance, some are a bit further away. It takes quite some time to savvy everything that Beijing City has to provide. But if you only have a short stay in Beijing, you should make sure to get around the top ten places in Beijing City. In this way, you can say that you have been to Beijing City!


Top 10 Must See Places in Beijing
1. Forbidden City ( the Imperial Palace )
Beijing is an old capital city developing at a fast pace. The Forbidden City is the ideal place for you to begin your exploration of Beijing by opening its mysterious face. With over 9,000 rooms and over 250 acres, this large palace building was built between 1406 and 1420. It
burned down and was rebuilt, sacked and renovated for times, so most of the architecture you can see today dates back to the 18th century in the Qing Dynasty. Make sure to wear comfortable shoes as you have to walk a lot!
There is a Starbucks in the palace in case you need some coffee to recharge you . I highly recommend you to have a guide. It is quite helpful to have a guide escort you and tell the stories behind the palace . If you are a non-group tourist, I suggest you rent a multi lingual guide recorder either at Meridian Gate ( southern gate of Forbidden city ) or the Gate of Divine Prowess (Northern gate of Forbidden City) and return it when you finish your Forbidden City Tour.


2. Tiananmen Square
What is the most representative place in Beijing? The answers are various. But Tiananmen Square is unarguably on the top list. Lying in the heart of Beijing City, it is the place for massive parades and gathering. It boasts of the largest square of such kind in the world. This was the place when in 1949, from a rostrum on Tiananmen (the Gate of Heavenly
Peace), Chairman Mao announced the establishment of the People's Republic of China.
Tiananmen Square is circled by Tiananmen (Gate of Heaven Peace) on its north; the Great Hall of the People on its west; on the east of Tiananmen Square lies the National Museum of China,; there are Monument to the People's Heroes and Chairman Mao's Mausoleum on the south.
At sunrise and sunset the raising and lowering ceremony of the Chinese National Flag is well worth seeing. The young troops perform very well. Make sure to be there 30 minutes earlier to get a good standing point.


3. Great Wall at Badaling, Juyongguan, Mutianyu, Simatai and Jinshanling
Climbing the Great Wall is a must for you no matter how buy you are! In Beijing there are mainly eight sections of the Great Wall crossing the northern part of Beijing for 600 kms. The eight sections are Badaling, Juyongguan, Huanghuacheng, Jiankou, Mutianyu, Gubeikou, Jinshanling, and Simatai. Most of the sections of the Great Wall in Beijing are well-preserved and mainly the relics dating from the Ming Dynasty, the time for huge construction. For the Great Wall hiking, get ready for strong footwear. For hot weather, please also prepare for
sunblock, sunglasses and water. For cold days, get ready for your hat and heavy coat.


4. Summer Palace ( Yiheyuan )
Regarded as the largest imperial garden in China, Beijing's Summer Palace is in fact a park-styled royal retreat extending out over 10 square miles in northwest suburban Beijing . Once a summer resort for emperors, this 290-acre partk-palace is still a retreat for visitors, who can take a rest here or wander around old pavilions, buildings, temples, bridges and the huge lake - Kunming Lake.
Summer Palace is mainly comprised of Longevity Hill
(Washoushan) and Kunming Lake. Much of the park is covered by Kunming Lake. With masterly design and artistic architecture integrating the highlight of Chinese garden arts, the Summer Palace has earned a title of "Royal Garden Museum". It is a royal garden most completely preserved with richest landscapes and large compact buildings. The Summer Palace was listed as the world cultural heritage in1998.

5. Temple of Heaven ( Tiantan )
Temple of Heaven is one of the real highlights of Beijing. It is situated in the southern Beijing City. It has been one of the most sacred sites for the whole country for the past five centuries. It worked as sacrificial compound buildings for the Ming and Qing emperors. It boasts of the largest sacrificial place in Beijing among a few imperial altars to Heaven, Earth, the Sun, the Moon super natures. What's the intriguing by-production of the temple is that if you enter t
he Temple of Heaven in the early morning, you can find many people doing all types of kung fu and taiji and other morning exercises.
Furthermore, many people happily play each other with music, songs or cards. You can also join them if you want. The most highliht part of the temple is the unique century-old trees - row upon row of Chinese cypress, Chinese juniper and scholar trees etc. Some of the cypresses are over 600 years old! When once visiting the temple, Dr Henry Kissinger, said that the USA could rebuild the Temple of Heaven if it wanted, but it could not produce the trees!


6. Ming Tombs ( 13 tombs in Ming Dynasty )
Located 50 kilometers northwest of the downtown Beijing, noted as the 13 Tombs , this is
the burial area of 13 out of 17 emperors of the Ming Dynasty, the ruling dynasty of China from 1368 to 1644. It was the final dynasty in China administered by ethnic Hans. At present there are only two tombs which have been dug and open to the public: Dingling Tomb and Changling Tomb. Changling Tomb is the first tomb to be excavated. It took two years for the digging and restoration, and was opened in 1958. Dingling has been excavated so completely that people now have to go into the burial chamber itself. However, it is a very deep climb down and people with problems of their heart or kneels are not advised to visit the underground tomb. Wheel-chair users or people with some difficulty of action, I advise them to visit the Changling Tomb instead.


7. Hutong Pedicab Tour ( Shichahai Area )
Do you want to experience a man-driving Pedicab? In today's well preserved old Beijing hutong areas, you can still find this kind of old transportation tool now still kept for tourists as the typical traffic tool of travelling the hutong - Beijing featuring old city alleys. The
neighbourhoods of narrow, twisting streets represent the real life of ordinary Beijingers, where passageways - small narrow ways link to courtyards of traditional connected homes.
Rickshaw tours of the hutongs consist of the sites that normally include the Drum Tower, courtyard neighbourhoods and Prince Gong's Building. There are many small restaurants, bars and inns. Ascending the top of the Bell Tower you can have a bird's eye view of the surrounding hutongs. The most intriguing part of the hutong travel is wandering through "Pipe Tobacco Alley" close to the Bell Tower. In the "Pipe Tobacco Alley", you will feel you are back to the years of old Beijing.


8. Lama Temple (Yonghegong)
Lama Temple is Beijing's most frequented religious place. It is comprised of five main halls and many galleries. This temple was first the palace offered to a prince. When he gained the throne, he offered it to the Tibetan Buddhists as the religious sacred place. The Lama Temple is dedicated to the Yellow Sect of Buddhism. It is actually an active temple, with
many faithful belivers with burning armloads of incense.
The temple has a valuable relic: the biggest Buddha statue carved from a single tree. The statue is huge with three stories up and about nine feet across. It is quite easy to get to the temple for it is the only temple in the downtown Beijing which has its own subway stop! It is a large place for sightseeing, not for something you only travel in only 20 minutes.


9. Beihai Park ( Winter Palace )
Beihai Park was once a winter palace for emperors in the past. It is located just to the north-west of Forbidden City. Among many things to see, there are now two important things not to
be missed here: the park itself and the round city. The round city has a jar, which is believed to be the only thing left from the great Khan that reigned China in Yuan Dynasty (1279-1368 A.D). You can hire a rowboat and row the boat on the water. The interesting attractions in Beihai Park are Round City, White Pagoda, Jade Flower Island, Nine-Dragon Wall, Wanfo Lou Tower, Iron Screen etc. The lake is Beijing's biggest and prettiest public lake.


10. Beijing Capital Museum
A trip to Beijing City is not complete without visiting its museums. There are a great number of museums dotting around the city. If you don't have much time available in Beijing, you can focus your museum tour to Beijing Capital Museum.
Beijing's new Capital Museum is now
open to the public, located on Fuxingmenwai Dajie, the western part of Beijing's Chang'an Jie. The museum is a five-storey mansion, catering for a maximum of 13 concurrent exhibitions, which can be seen in about 5 hours at the cost of 30 yuan per visitor.