Chinese |

Francais / French |

Espagnol / Spanish |

Haitian Kreyol
After many
👏
😀
👍successful and triumphant world
🌎 tours in
🇹🇼
🇨🇳
🇳🇱
🇬🇧
🇸🇪
🇩🇪
🇲🇽
🇯🇵 to promote the 888 Lucky Beer
🍻 of Washington DC, many people who are craft beers
🍻 lovers
❤️ around the world said: "888 is a beautiful beer and the best IPA craft beer ever".
🌎🌍🌏 | China
🇨🇳 Taiwan 🇹🇼 Japan 🇯🇵
🌎🌍🌏 | United Kingdom 🇬🇧 Sweden 🇸🇪 Germany 🇩🇪
🌎🌍🌏 | Haiti
🇭🇹 Mexico 🇲🇽 Venezuela 🇻🇪 Ecuador 🇪🇨 Bolivia 🇧🇴 Peru 🇵🇪 Colombia 🇨🇴 Costa Rica 🇨🇷
🌎🌍🌏 | Angola🇦🇴 Benin🇧🇯 BurkinaFaso🇧🇫 Cameroon🇨🇲 Chad🇹🇩 Congo Brazzaville🇨🇩EquatorialGuinea🇬🇳 Gabon🇬🇦 Gambia🇬🇲 Ghana🇬🇭Côte d'Ivoire/Ivory Coast🇨🇮 Liberia🇱🇷 Mali🇲🇱 Mozambique🇲🇿 Namibia🇳🇦 Niger🇳🇪 Nigeria🇳🇬 Senegal🇸🇳 SouthAfrica🇿🇦 Togo🇹🇬 Democratic Republic Congo🇨🇬
Great News! AdMerk Corp. Inc., the brands owner of 888 Lucky IPA, 888 Pilsner and 888 Stout, is approved as a global supplier to the famous Walmart market.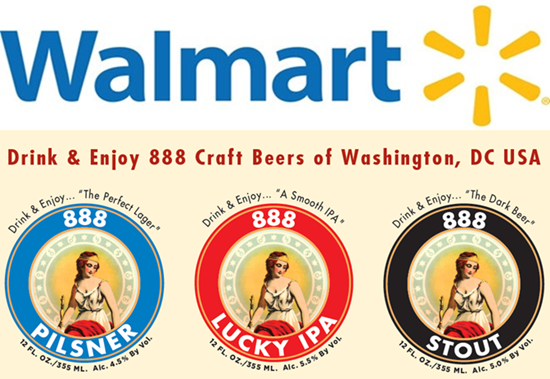 888 Lucky Beer Press Conference in Tokyo, Japan
888 Crafts Beers at Whole Foods in USA, Canada and UK Soon!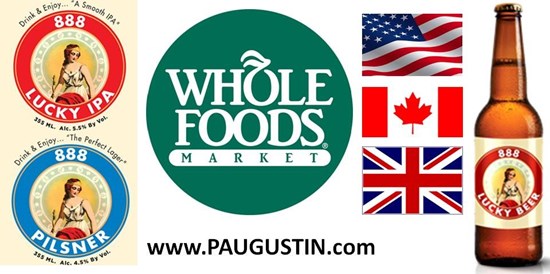 Please Contribute to First-Ever American 888 Craft Beers Tours of 9 Cities in China, learn more http://www.paugustin.com/donate
"People thought 888 Lucky Beer was a really good IPA says Allison"
888 Lucky Beers Now Looking for Importers Globally ... !!!
Lèt ouvè a Prezidan Ekwatè, premye dam la, gran pèp Ekwatè a ak Amerik di Sid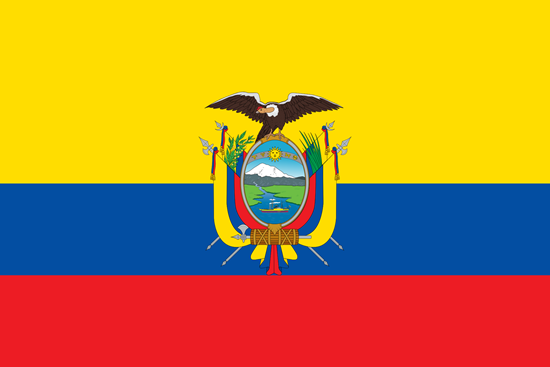 Dat vwayaj: A detèmine
Localite: A detèmine
Nan retwospektiv, Lè'm te timoun ap grandi an Ayiti, mwen te toujou entrige e fasine pa kilti Chinwa a ak espesyalman fim Kung Fu .
Se sa k fè, nan mwa fevriye 2015, mwen te vizite bèl peyi Lachin la epi mwen te pase yon mwa nan Chongqing. Se te yon rèv ki konkretize menm jan ak yon fim. Pèp Chinwa a te trè amikal, akeyan, e yo kite yon lajwa pwofon ak yon admirasyon nan kè'm.
Apre mwen fin fè eksperyans lavi sosyal ak tradisyon trenke yo, ''ganbei'' oswa 干杯 an Chinwa, lè'm tounen nan Etazini (USA), mwen te enspire pou'm kòmanse yon konpani byè atizanal apati yon resèt mwen te devlope antanke brasè amatè.
Estil byè ke'm devlope a se yon vèsyon Amerikèn de British India Pale Ale oswa IPA. Estil IPA la koni pou karaktè fò hop li a, date ane 1800 yo e se byè atizanal ki pi rapid ap grandi e ki vann pi byen nan Etazini.
An memwa akèy cho ke'm te resevwa Lachin epi swiv m'ap swiv mak pye zansèt mwen yo, ''Konbatan Libète Ayisyen'' yo, mwen ta renmen ofri tos sa yo:
I. Premye tos oswa 干杯
Prezidan, Premyè Dam ak gran pèp Ekwatè a, tanpri pèmèt mwen ofri nou yon premye tos imajinè oswa 干杯 de 888 Lucky IPA ak 888 Pilsner Byè Atizanal nou yo nan leve vè mwen anlè men lontan pi ba pase pa nou yo pou montre respè e swete nou Chans, Richès e Pwosperite.
II. Dezyèm Tos oswa 干杯
Sa pral yon gwo onè pou mwen pèsonèlman ofri nou yon dezyèm tos oswa 干杯 pandan preme vizit mwen nan Ekwatè pou prezante premye American 888 IPA ak 888 Pilsner Byè Atizanal yo.
III. Twazyèm Tos oswa 干杯
M'ap ofri yon twazyèm tos a gran pèp Ekwatè a paske mwen sèten ke n'ap renmen, 888 Lucky IPA ke yo rele Byè ki pi Gou nan Brooklyn, New York, USA ak 888 Pilsner ki te genyen Lò nan Maryland, USA konpetisyon byè atizanal gras a resèt li, ki yo menm fèt nan Washington DC, USA.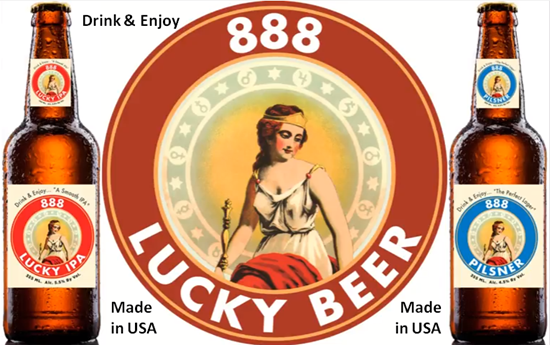 IV. Katryèm Tos oswa 干杯
Dapre yon pwovèb Chinwa: ''Tande san fwa pa miyò pase wè yon sèl fwa.''
Se poutèt sa, tanpri pèmèt mwen ofri nou yon dènye Tos oswa 干杯, Mwen swete nou yon lòt fwa ankò, anpil ane Chans, Richès e Pwosperite oswa 888. Aprann plis nan http://www.paugustin.com
Ak tout respè,

Pierre Richard Augustin, MPA, MBA
President and CEO, AdMerk Corp. Inc.
AdMerk Corp. Inc. Headquarters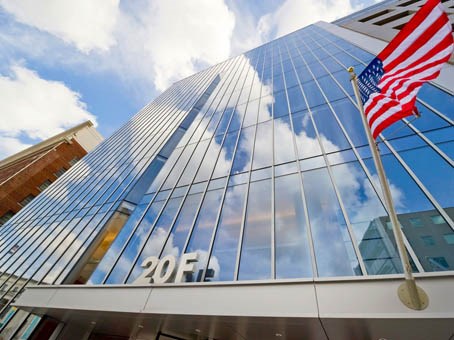 20 F Street N.W., 7th Floor, Washington DC 20001 USA (617) 202-8069
Google+
Google+